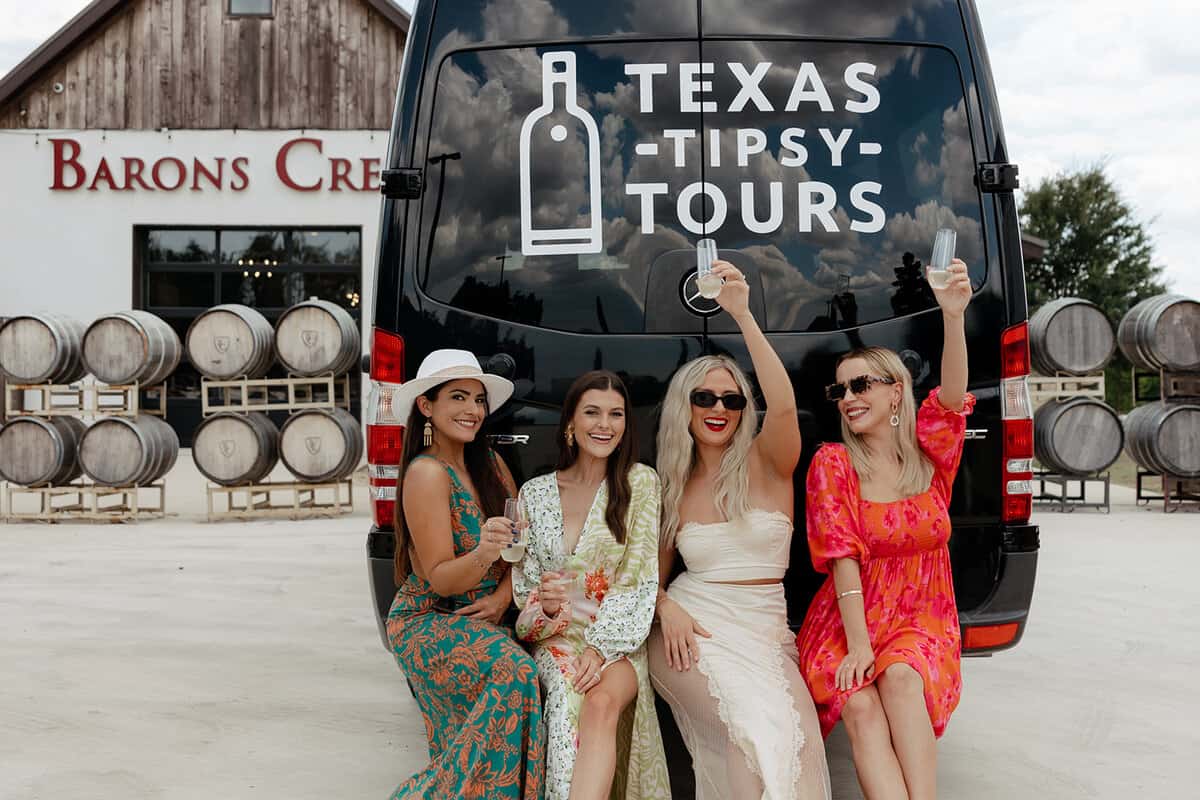 11 Best Wine Tours in Fredericksburg Texas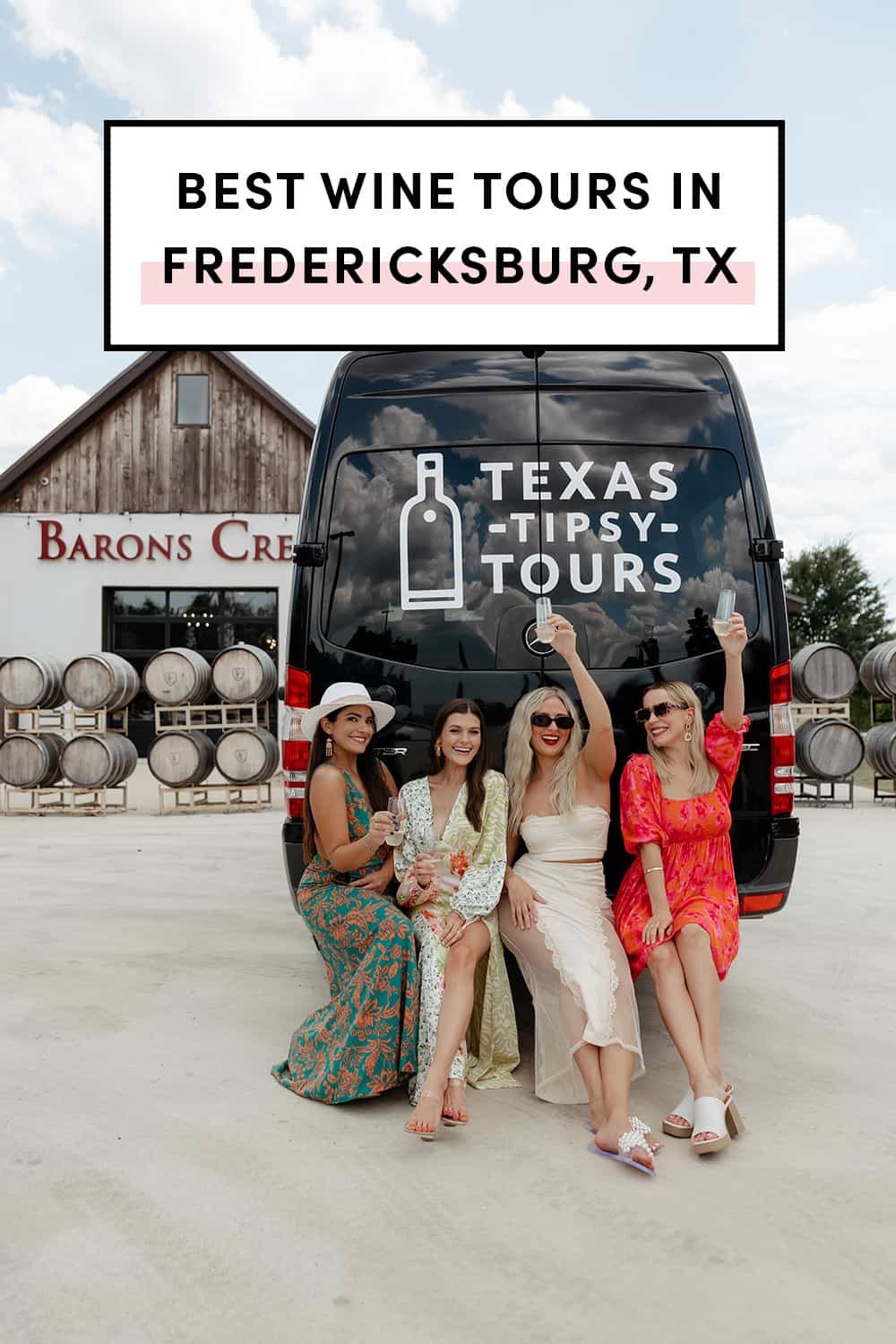 Fredericksburg is located in the Texas Hill Country and is home to many wineries and vineyards. If you're looking for a fun day trip, consider taking a Fredericksburg wine tour. Many companies offer wine tours, most of which will pick you up from your hotel or downtown Fredericksburg. You can choose from a variety of tours that will take you to different vineyards and wineries in the hills region. Some tours even include lunch or dinner.
SEE ALSO: Ultimate Guide to Things to Do in Fredericksburg
If you want to learn more about the winemaking process, consider visiting one of Fredericksburg's many wineries. Most wineries offer tours that will teach you about the grapes, the winemaking process, and the history of the winery. You can also buy wine at most wineries. If you want to learn more about the city, consider starting at the city's visitor center at 302 E. Austin St, one block from Main Street.
Below, I've outlined Fredericksburg's most popular wineries, vineyards, tasting rooms, and tours.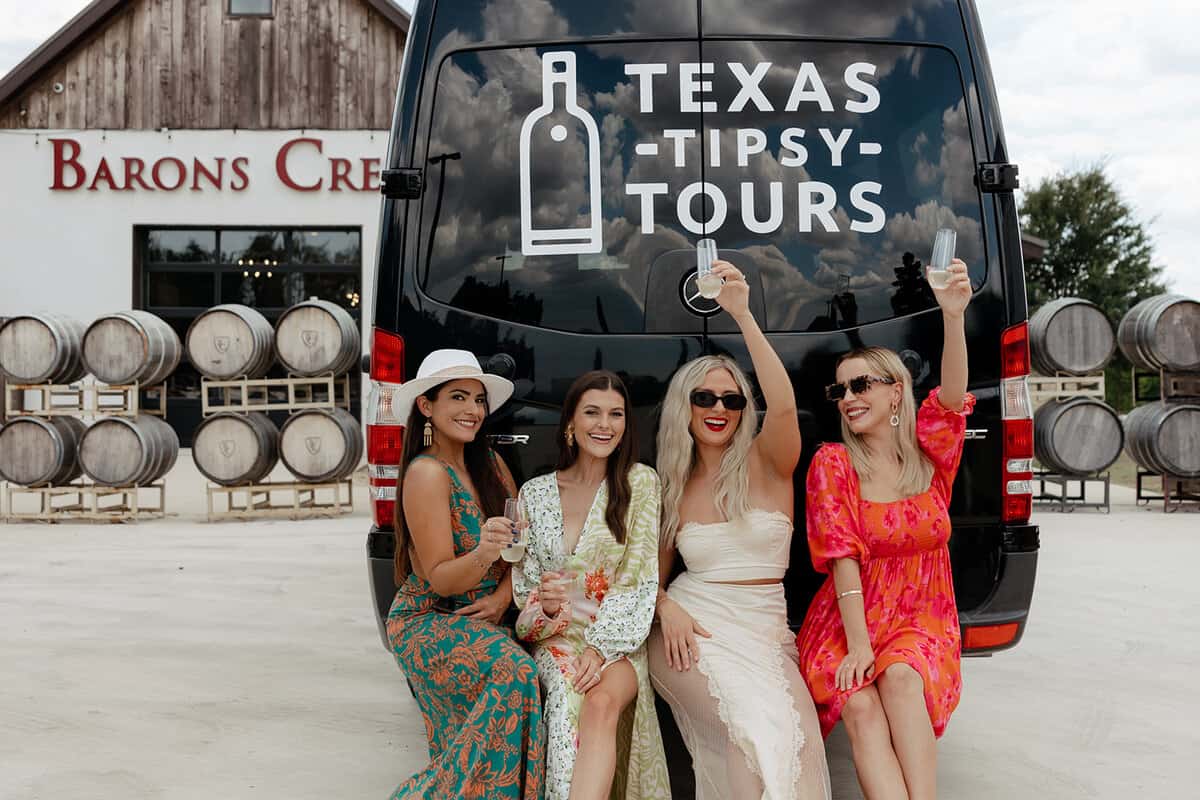 picture by Photographer in Fredericksburg – Kari Creative Photography
Don't want to drive two hours round trip from Fredericksburg to Austin? Book a limo, Mercedes Sprinter van, or luxury SUV with Texas Tipsy Tours and they'll plan your itinerary, make reservations, and pay for tastings, so you can just enjoy your day of wine tasting! Each of the Fredericksburg wine tours visits three premium wineries on the Texas Wine Trail.
Tastings are included, reservations are made and you will receive a detailed itinerary. Use your day to celebrate and drink wine, rather than worrying about the details. All tours are private.
FOUR-HOUR TOUR
Pickup from downtown Fredericksburg
The Edge at the Fredericksburg Resort
Baron's Creek Vineyard
Salvation Spirits Speakeasy
Depot in downtown Fredericksburg
FREE BOTTLE OF WINE WITH CODE: sundayhaus
Creekstreet Wine Tours
Creekstreet Wine Tours is a great way to spend an afternoon wine tasting in Fredericksburg. Knowledgeable tour guides take you to several wineries, where you can sample some of Texas' finest wines. You will also learn about the history of winemaking in the region and learn about the beautiful countryside. Creekstreet Wine Tours is the perfect way to spend an afternoon in Fredericksburg. Tickets start at just $160 per person, making them great value.
The tour starts at 11 a.m. and lasts five hours. You'll visit three different wineries and enjoy a delicious boxed lunch along the way. The tour includes all transportation, so you don't have to worry about anything. Sit back, relax and enjoy the ride.
302 E Austin St, Fredericksburg, TX 78624 creekstreetwinetours.com/
SEE ALSO: 27 Best Restaurants in Fredericksburg TX
290 Wine Shuttle
If you're looking to explore the vineyards of Fredericksburg, the 290 Wine Shuttle is a great option. The shuttle service visits 16 different wineries in one day, and tickets start at just $39.99. Shuttles run every 10 minutes on Saturdays from 10:00 a.m. to 6:00 p.m. and guests can stay as long as they wish at each stop. Do you have children? No problem, children aged 10 and over are welcome on the shuttle but will have to pay a supplement per person.
308 S Washington St Suite #1, Fredericksburg, TX 78624 290wineshuttle.com/
George's 290 Wine Tours
George's 290 Wine Tours offers visitors the opportunity to visit three Hill Country wineries. Guests will enjoy a delicious picnic and have the chance to learn about winemaking from experts. Explore three different wineries in the Hill Country, such as Kuhlman Cellars, Lost Draw Cellars, and William Chris Vineyards.
The short tour is ideal for those short on time, while the premium tour offers a more in-depth experience. Custom tours are also available for those who want a more personal experience. Tickets start at $155 per person and include taxes and tasting fees. Tours begin at 12:45 p.m. and last until 5 p.m.
711 S Washington St, Fredericksburg, TX 78624 290winetours.com
Hill Country Wine Tours
If you're looking for a fun and educational way to spend a day in Fredericksburg, TX, Hill Country Wine Tours is the perfect option. They offer guided wine tours of some of the best wineries in the area, and tour operators explain Texas wine culture while letting you enjoy tastings of some of the area's best vintages. Whether you're a wine lover or just looking for a unique way to experience Hill Country, Hill Country Wine Tours are definitely worth a visit.
4496 Wandering Vine Trail, Round Rock, TX 78665 hillcountrywinetours.com/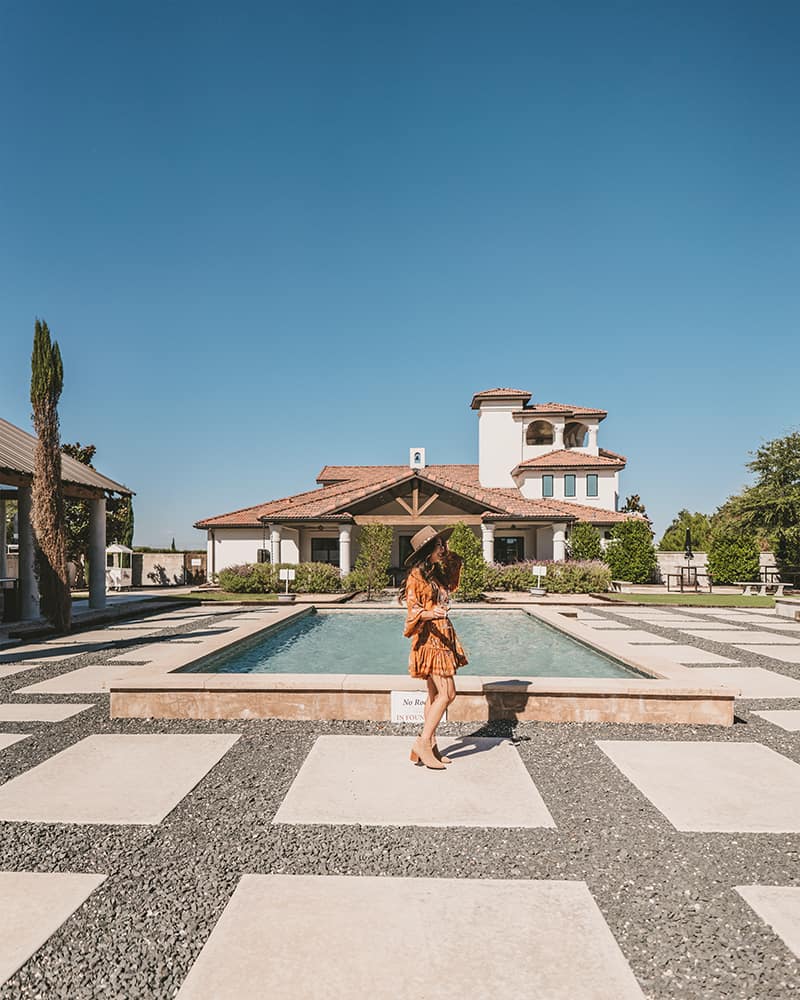 Barons Creek Vineyards
Barons Creek Vineyards is a beautiful vineyard with delicious wine and exceptional service. The views are stunning and the live music is top notch. Wine tasting at Barons Creek Vineyards is an experience not to be missed. Winemaking experts create award-winning wine for you to taste while taking in the views. Baron's Creek Vineyards has you covered if you are looking for a private room for a large group. There's also an elegant covered patio where you can enjoy wine by the glass with cheese and charcuterie. And if you're looking to spend the night, they have 12 luxury villas on the property.
5865 E, US-290, Fredericksburg, TX 78624 baronscreekvineyards.com/
Majesty Wine Tours
Majesty Tours offers wine tastings in the Texas Hill Country, with stops in and around Fredericksburg. You can choose a private tour or a joint tour, with three different stops at a winery and lunch at a local restaurant. Tours are a great way to learn about wine, taste some of the region's best, and enjoy a day in Fredericksburg.
224 W Main St, Fredericksburg, TX 78624 majestywinetours.com
Texas Grapes Wine and Limo Tours
0If you are looking for a unique and luxurious wine experience, look no further than Texas Grapes Wine and Limousine Tours. With fully customized tours that include visits to three different wineries in the Fredericksburg and Hill Country areas, this tour company will ensure your time spent tasting wine is one to remember. Tours are conducted in stretch limos or luxury vans and last approximately five hours. Whether you are a corporate group or visiting for a girls weekend, Texas Wine Tours has you covered!
Fredericksburg Wine Cart
This family-owned company has been offering trolley tours of the region since 1994 and includes tastings at three different wineries, a packed lunch, and bottled water. You can also enjoy a bit of history as you drive through historic Spotsylvania County on your way to the next winery. Whether you're a first-time visitor or a seasoned pro, the Fredericksburg Wine Trolley is a great way to experience all the area has to offer.
405 W San Antonio St, Fredericksburg, TX 78624 fredericksburgtrolley.com
Texas Wine Tours
Texas Wine Tours offers the best wine, distillery and brewery tours along 290 Wine Road and throughout the greater Fredericksburg, TX area. You will visit the Texas Hill Country wine region, one of the most visited wine regions in the country, with up to 5 million visitors each year. Their standard tour includes pickup from your hotel within the city limits, taking you to different locations for drink tastings and providing comfortable transportation the entire time. Texas Wine Tours offers experiences perfect for bachelor parties, getaways with friends, or large gatherings who want a relaxing and fun-filled visit as part of their Fredericksburg, TX getaway.
37 Royal Oaks Loop East Fredericksburg, TX texaswinetours.com
Absolutely charming wine tours
Absolute Charm Wine Tours offers wine tours in Texas wine country, allowing you to sample some of the region's finest wines. Visitors can choose from a variety of different packages, each including visits to several local wineries. You can also opt for a private wine tour, which will give you more flexibility in terms of the vineyards you visit. The company's new Mercedes Sprinter van offers a comfortable and stylish way to tour Texas wine country.
711 West Main Street, Fredericksburg, TX 78624 charmeabsoluwinetours.com
RELATED: 16 Things To Do In Dripping Springs
In Fredericksburg, wine tours should be at the top of your to-do list. This charming town is home to dozens of wineries, and most offer tastings and tours. With so many options, choosing which one to visit can be difficult. The list above is a few of our wine tours to get you started. It's so easy to be picked up and dropped off wherever you are. If you want to explore more of the Fredericksburg region than the wine, there are plenty of other activities to keep you busy while in Fredericksburg. From shopping and dining to historic and nature trails, this Texas Wine Trail town has something for everyone.
SEE ALSO: 8 Best German Restaurants in Fredericksburg, Texas