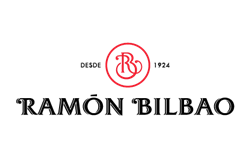 Bodegas Ramón Bilbao teams up with The Peñín Guide for a Spanish Wine Academy seminar at City Winery in New York.

NEW YORK (WEB PR)
May 20, 2022
Bodegas Ramón Bilbao is pleased to announce that the Spanish Wine Academy will host an educational seminar and tasting at this year's Guía Peñín XII Salón Selección event, taking place at City Winery on the Hudson River.
Guide Peñín is the leading company in the promotion and dissemination of Spanish wine culture, both nationally and internationally. Trade and media members will have access to the full tasting from 11 a.m. to 5 p.m., where more than 20 wineries, including Ramón Bilbao, will showcase their top-rated wines (95 or more).
Founded by its namesake in 1924 in Haro, Spain, in the heart of Rioja, Ramón Bilbao played a pioneering role in the development of DOCa. The winery owns 445 acres of vineyards in exceptional sites and carefully nurtures an additional 2,224 acres in premium Rioja growing areas. Chief Winemaker and General Manager, Rodolfo Bastida, led the team to produce fresh, modern styles of Rioja wines with a deep commitment to terroir, site-specific vineyards and the pursuit of innovation.
The Spanish Wine Academy is a project created and directed by Ramón Bilbao with the aim of bringing the world of Spanish wine closer together through training, promotion and education.
"Spain has always been a wine country," says Alberto Saldón Maté, director of the Spanish Wine Academy. "In fact, we have the largest area of ​​vineyards on the planet. There is a great oenological tradition and wine is one of our trademarks; with the help of the Spanish Wine Academy, we plan to take attendees on an inspiring journey through all that adds to our wine culture.
On Tuesday, May 24 from 11:00 a.m. to 12:00 p.m., professionals and media will have the opportunity to discover some of the most influential landscapes and regions from Cava to Jerez, passing through Rioja, Gredos, Ribera, Rías Baixas and more.
Hosts José Peñín, founder of Peñín Guide and Spain's most prolific wine expert, and Alberto Saldon Mate, director of Ramón Bilbao, will host a tasting of several wines made from native grapes. The seminar will feature leading wineries and brands including:

Pere Ventura family wineries

Mar de Frades

Lalomba by Ramon Bilbao

The Moradas of San Martin

Bodega Verum

Borja Perez Winemaker

Finca Los Hoyales

Mirto By Ramon Bilbao

Osborne
For more information on the Spanish Wine Academy Seminar and/or if you would like to attend, please contact Amanda Torres at [email protected]
# # #
About Ramon Bilbao

Established in Haro in the heart of the Rioja Alta in 1924, Ramón Bilbao today sources grapes from 445 acres of owned vineyards, with access to an additional 2,224 acres through long-term grower contracts. Currently Spain's best-selling on-premises brand (of appellation wines) and one of Rioja's fastest-growing off-premises brands, Ramón Bilbao has been part of the Zamora family business since 1999.
About the Spanish Wine Academy

The Spanish Wine Academy is a project created and run by Bodegas Ramón Bilbao with the aim of bringing the world of Spanish wine together – from wine lovers to newcomers – through training, promotions and education.
The Spanish Wine Academy has brought together different experts and specialists who contribute to sharing a holistic and multidisciplinary vision on viticulture in Spain through the different DOs and native varieties that make up the region, as well as the traditions and winemaking methods that make Spain one of the largest and most prestigious wine regions in the world.
To learn more about SWA, visit the website: http://www.spanishwineacademy.com.
Share the article on social networks or by e-mail: