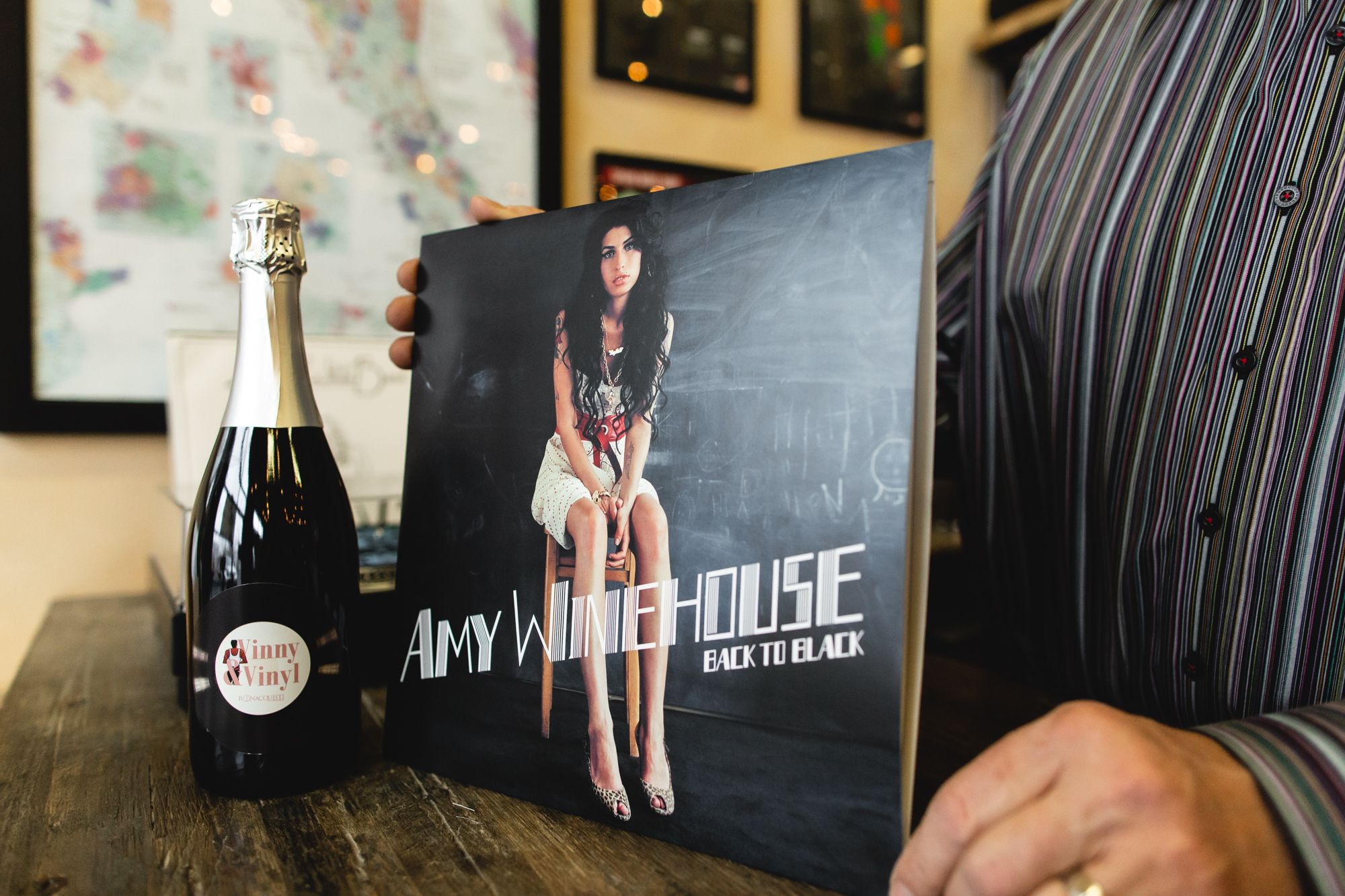 Bonacquisti Wine Company launches Vinny & Vinyl
Bonacquisti Wine Company has organized an impressive mix of aesthetic experiences – combining wine and music as the foundation of an urban community winery. Tucked away in the Sunnyside neighborhood of North Denver, Bonacquisti Wine is a community-inspired center that promotes Colorado wine, music and education. Bonacquisti's modernized and bustling warehouse offers an open and creative space for artistic presentation and musical experience. Local art colors the walls with expertly crafted images of grapes and celebrations. An immersive vinyl collection and a turntable sit downstairs, available to all listeners, and a cozy upstairs nook overlooks the barrels of Colorado wine.
Owner and winemaker Paul Bonacquisti designed Bonacquisti as a community winery acting both as an educational space and inspired by music. Bonacquisti explained, "I knew I wanted to incorporate music, but initially, by opening the winery, we wanted to educate the public about wine and winemaking in Colorado. When I opened I think I was number 64 wineries in Colorado, that was in 2006. People didn't know we made wine in Colorado let alone just off I-70 and Pecos. Education was the key and of course live music ".
From the first steps, Bonacquisti opened its doors to musicians from Denver and established a strong connection with local artists. "I'm looking for groups that relate to our main clientele here," Bonacquisti said. "And [bands] who represent the community on the north side. So a lot of R&B, blues and soul bands. We serve the community here in North Denver. So the things we do reflect this community and the people who come to it – that's our reason for being. "
Bonacquisti has worked in local broadcasting for 20 years, building strong relationships with local Denver artists. To further promote Denver's music scene, Bonacquisti designed a personal radio station: Denver Wine Radio. Denver Wine Radio broadcasts 24 hours a day, 7 days a week, broadcasting live sets all weekend and featuring local DJs Friday, Saturday and Sunday from 9 a.m. to 12 p.m. It's all mixed up – there's funk in there too, "Bonacquisti said. Denver Wine Radio also offers wine podcasts, aimed at continuing to educate the community about wine and the value of local wine. The shows highlight the basics of Wine 101 and clarify the differences between Colorado wine and global wine.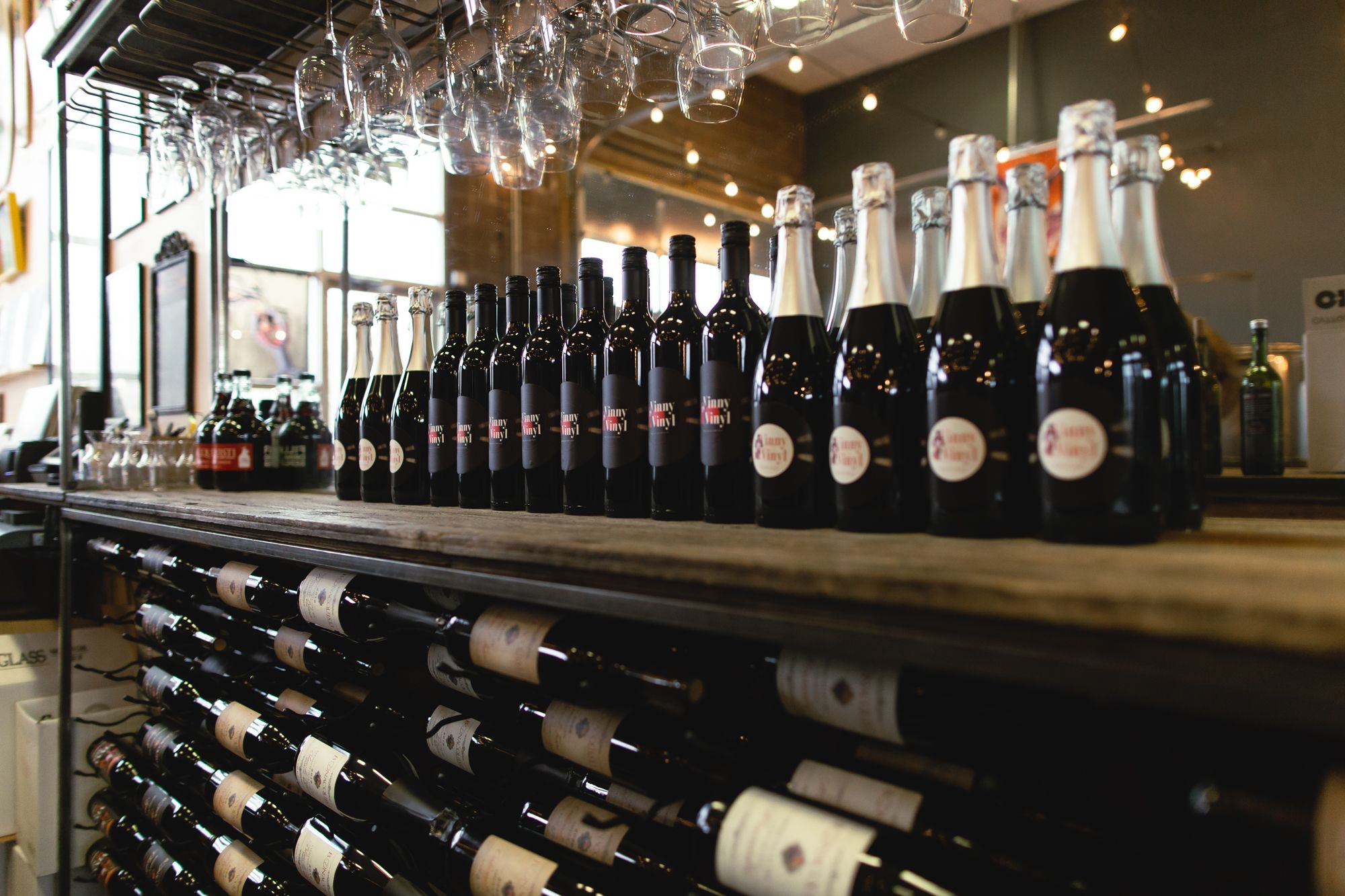 The Vinny & Vinyl club is Bonacquisti's latest project. Vinny & Vinyl is a non-traditional wine experience, combining wine tasting and musical culture. Starting in October as a wine and record club, Vinny & Vinyl is a monthly party and vinyl listening night. The Listening Night is a space for members to come together and listen to the selected vinyl and taste a new style of Bonacquisti wine. Bonacquisti described the vinyl club as "creating a must-have collection".
"We started with Sharon Jones & The Dap-Kings," Bonacquisti said. "A truly phenomenal soul that is relatively new. Her 2002 debut album was part of that era of soul renewal. The final launch party featured Amy Winehouse and her legendary Back to black album. Her soulful energy and jazzy voice are perfect for any vinyl-focused night out. The selected vinyl is an essential collection of records to associate with wine and to enjoy in community. The collection is heavily influenced by the basic musical format of the cellar, with funk, soul, Latin, jazz and R&B at the heart of the project.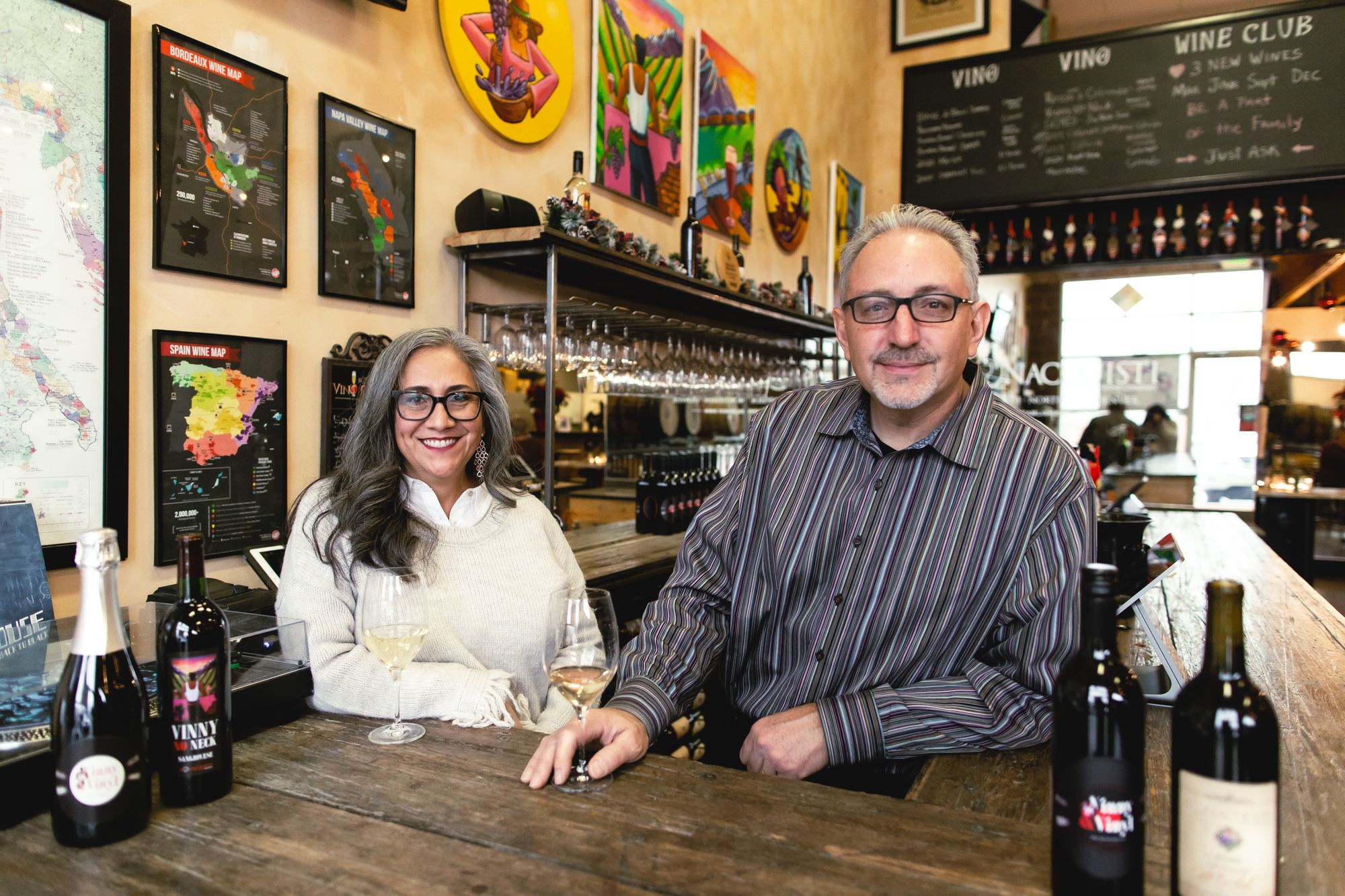 The Vinny & Vinyl Club is the perfect intersection of community outreach, wine tasting and music appreciation. Each event offers members new experiences with wine and music. The monthly listening evening and record pickup takes place on a chosen day each month at Bonacquisti Wine Company. The Listening Night is another way to promote the musical roots of local Denver. "That's the whole idea: to bring people together. Bring them here to the cellar to talk about wine and music, "Bonacquisti said.
All photographs by Adrienne Thomas