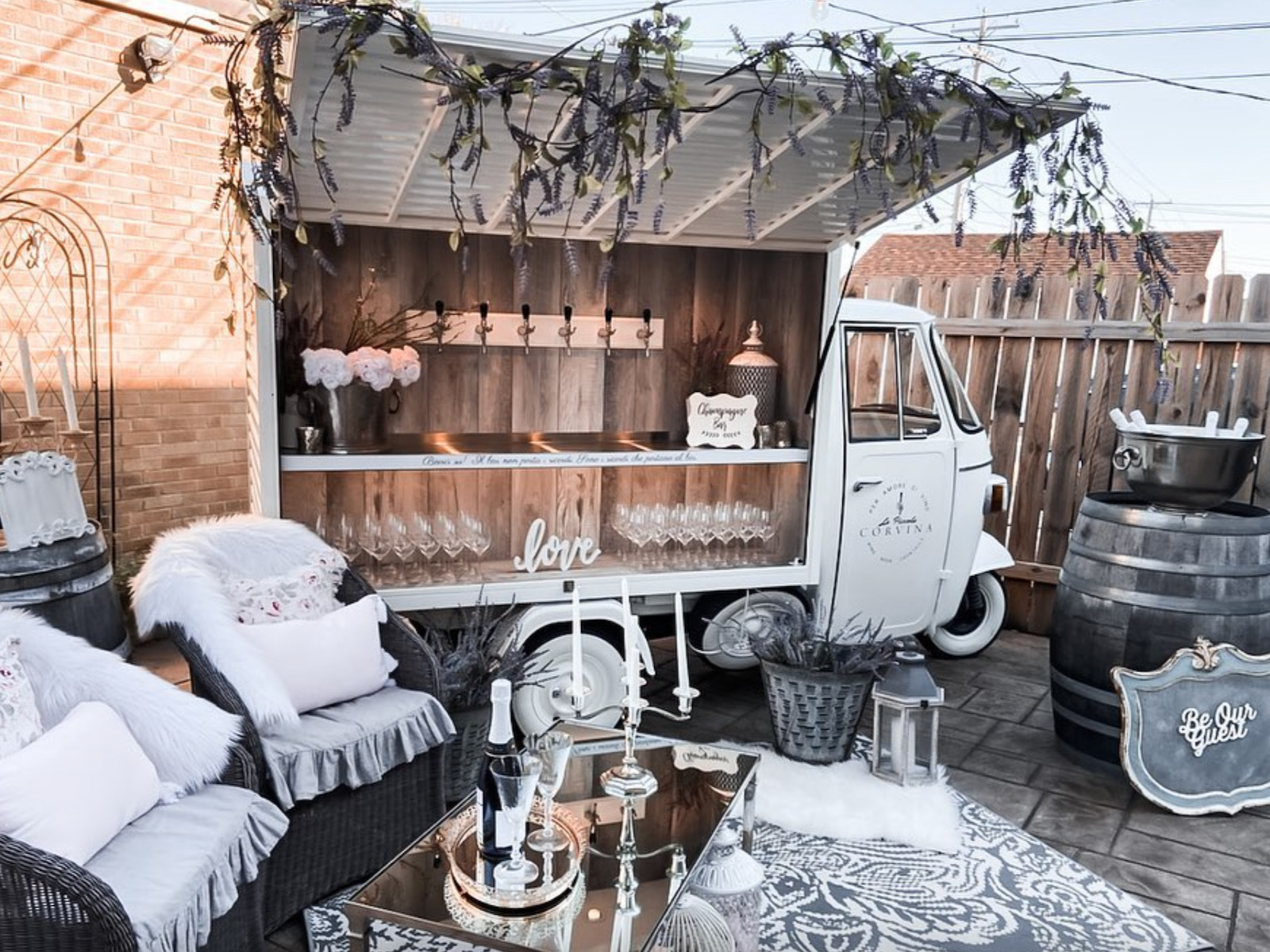 Corvina Wine Company Launches Adorable New Piaggio Ape Italian Mobile Wine Bar
The folks at Corvina Wine Company have (literally) rolled out something adorable and new at their wine bar and retail store at 6038 W. Lincoln Ave.
La Piccola Corvina (La Petite Corvina) is the name of their recently restored vintage Italian Piaggio Ape, an adorable three-wheeled light utility vehicle equipped with taps for serving wine, beer or batch cocktails.
"We were in Italy a few years ago and my wife Roxanne was looking for inspiration for the design of the wine bar," says Frank LaSusa III, owner of Corvina with his brother Joe. "While we were there she noticed all these cute little mobile wine bars, which were set up all over the narrow cobbled streets"
Inspired by the idea of ​​adding a mobile element for wine bar events, both onsite and offsite, they began researching a similar vehicle, eventually finding one for sale on the East Coast. .
"We gave her some love and attention," LaSusa says. "Roxanne came up with design elements and then we handed it over to the guys at Mike Juneau's Brookfield Buick GMC and they brought our vision to life.
The vehicle, which is painted vintage Vespa white, features a handy cabinet featuring six taps, as well as space for glassware, which can be plugged in to serve wine, beer or house cocktails.
"We're hosting more and more events, both onsite and offsite," says LaSusa. "And with that, we will be able to offer premium wine and cocktail packages that can be transported to a wide range of events, including corporate meetings, weddings and events.
Interested guests can get more information on securing La Piccola Corvina for their next event by visiting the Corvina Wine Company website and complete a contact form with basic details. From there, someone from Corvina staff will contact you with additional information.
Of course, even if you're not hosting an event, it's still a good time to stop by Corvina Wine Company for a glass of wine (or two with friends). The wine bar will again extend its patio season this year to welcome customers with indoor and outdoor options, plus plenty of wine to go.
Corvina is open Tuesday to Thursday from 3 p.m. to 9 p.m. and Friday and Saturday from 3 p.m. to 10 p.m.