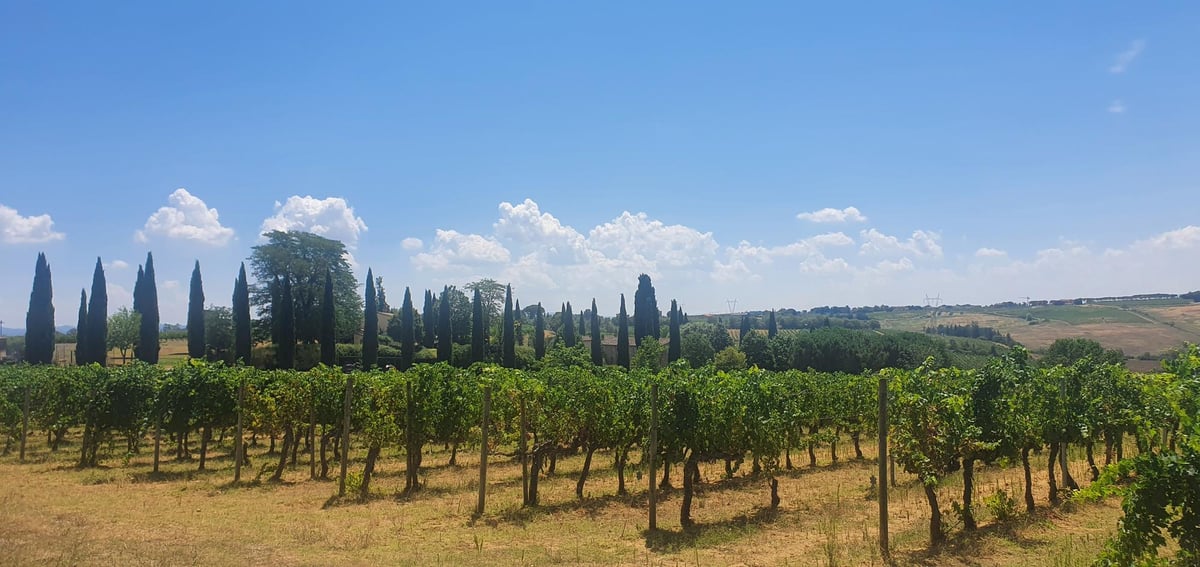 From gray skies in Oldham to wine tasting in Tuscany | Chronicle of Jack Marshall
First in Oldham. Oldham is a place that has completely redefined the concept of gray in its decades of drizzle and a place that is comfortably home to the most depressing shopping center in the UK – The Spindles. One Christmas I saw a miserable looking reindeer shivering outside the Cash4Gold branch at The Spindles and my festive spirit never waned so quickly.
The people of Oldham have nosebleeds in social strata as they wander all the way to Bury Market or, heaven forbid, the M&S Foodhall in Rochdale. It's the kind of place that not only has Kentucky Fried Chicken, but also knockoffs named after Dallas, Georgia, Montana, Michigan, Virginia, Florida, California, and Orlando. His Odeon is good.
Wine tasting in Tuscany is usually not something someone from Oldham does. When this was suggested as a holiday activity I almost laughed – were we even allowed? Turns out we were: the impossibly picturesque vineyard with a cypress-lined driveway, had a pro-Oldham policy. Or at least no anti-one.
Sweating gently in the Italian warmth of the kitchen framed by a backdrop of loud but invisible cicadas, a kind Italian lady came to talk to us about the wine, delving into centuries of family history, spectacular vine yields and the magic behind the tannins causing puckering. We were well beyond the realms of 'red' and 'white' here.
Serving a selection of prosciutto, eggplant, and something resembling pea mousse, the professionally quiet, crisp-shirted waiters served us some of the most expensive spirits we've ever had. Of the half dozen glasses we were all offered, the cheapest came from a bottle of plonk worth around £35. Very pleasant indeed.
But I admit that the size has spoiled me a bit. The reds tasted like reds, the whites like whites. They were beautiful, but almost indistinguishable. It shows you can take the boy out of Oldham…