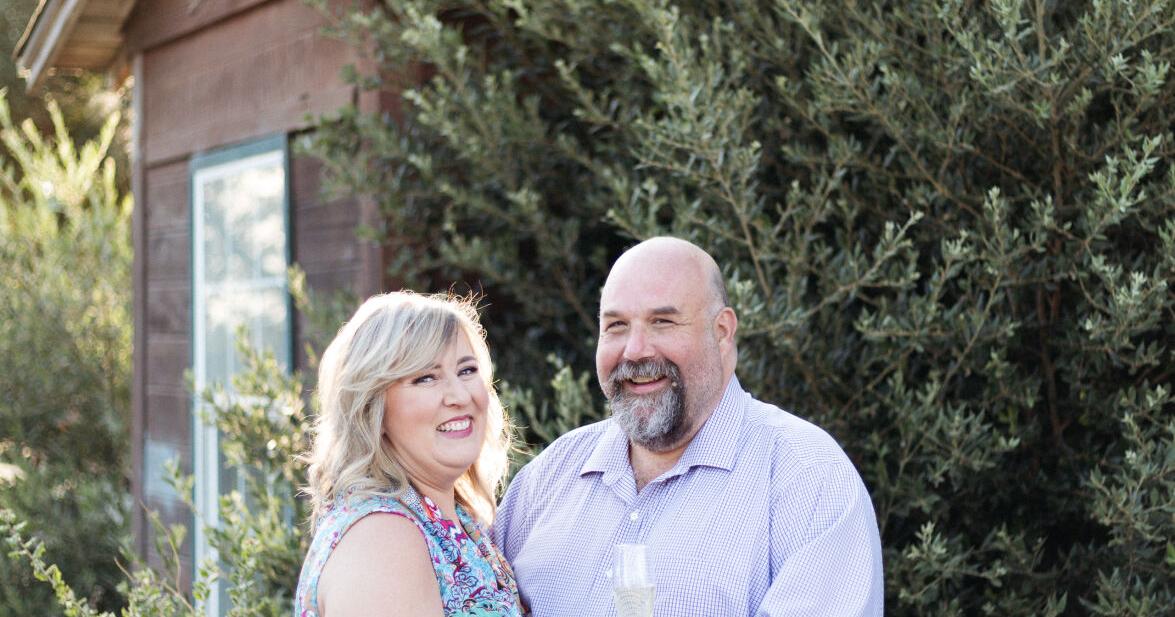 Humane Society to Host Wine Tasting Fundraiser | News
A "Rescue Dog Wine Tasting" fundraiser hosted by the Humane Society of Morgan County brought together two like-minded groups to help continue funding the nonprofit Humane Society.
Blair and Laura Lott, owners of St. Helena, Calif. Winery, Rescue Dogs Wine, will be at the Wine & Roses Event Center on East Washington Street on Thursday, January 20 for a Rescue Dog wine tasting event that will feature four wines. differences and explanations from Blair and Laura.
According to Humane Society of Morgan County board member Ron Collins, the Humane Society hopes to sell between 100 and 125 tickets for the event with the proceeds going to the society.
Along with the one-time fundraiser, Collins said the group continues to keep the company and its good research of animal homes at the forefront.
"The goal is to raise awareness of our efforts to involve the community in our new planned charitable giving initiative for the Humane Society of Morgan County," Collins said.
According to the Humane Society website, the group found homes for 421 animals in 2020, down slightly from the 436 animals it "relocated" in 2019. In 2018, the group found homes for 412 animals.
Tickets for the event are $ 25 and can be purchased by calling Collins at (404) 550-0573 or the Humane Society of Morgan County at (706) 343-9977.
In an email interview, Blair said Rescue Dog Wines stemmed from the couple's desire to work with groups saving animals.
"We are always looking for relief organizations to partner with and we love to talk about our mission," he said. "I grew up in Georgia and Laura and recently returned to live in Georgia and we recently launched our wines in the state through Artisan Beverages of Georgia, so we're especially excited to be partnering with the Humane Society of Morgan. This organization and others like it are the reason we are in this business.
According to the Rescue Dog Wines website, 50 percent of all winery profits go to support dog rescue organizations.
Blair said the winery has donated "tens of thousands of dollars" in wine and cash to nonprofit animal rescue groups.
"Our favorite way to give is to donate our wines for a fundraiser that tends to raise more for the organizations we partner with than the value of our wine and in turn helps spread awareness of our brand and our mission. so that we can continue to give. We believe that 2022 will be a pivotal year for our brand and our mission, so we have increased our inventory for this year and are introducing some new wines. Georgia has been a big part of our expected growth. The welcome here has been incredible.
Blair and Laura will speak at the event at 7:30 pm The event will feature a Cabernet, Red Mix, Sauvignon Blanc and Rose.
Three years ago, Blair said, the company introduced a wine for sale online. "We now have seven wines with a red Pinot Noir in barrels and a Chardonnay in progress. We hope to have nine wines in total by the end of the year as we begin to move into retail establishments, restaurants and wine bars.
Collins said he hopes the Wine & Roses event venue at 104 East Washington Street will be full. Blair says he and Laura enjoy speaking at meetings of people committed to saving animal lives.
"We've learned that rescue dog lovers are wine lovers too and some of the most generous and fun people around," he said.