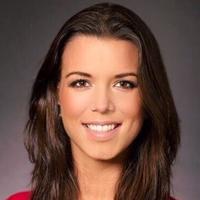 Napa biz buzz: Beau Wine Tours promotes Zanone | Business
Thomas Buck, CEO and president of Beau Wine tours, has promoted his "right hand," Christina Zanone, to assistant general manager, a press release said.
During his 12 years in office, Zanone held several leadership positions within the company. Over the past two years, Zanone has taken on more day-to-day operations to ensure success in uncertain times and has shown she is not only able, but also willing to take on more, according to the statement.
"It's an honor to continue to act on behalf of Beau's best interests," Zanone said.
Over the next few years, Zanone will continue to grow under Buck, further strengthening its contribution to the company's success. While she will further oversee day-to-day operations, she will continue to lead the sales, dispatch and concierge teams and attend industry trade shows as Director of Affiliate Relations, nurturing established partnerships and by forging new ones.
"Zanone spent his time in the trenches of our company and, with every challenge, always rose to the occasion," Buck said.
Zanone is a 2001 Napa High graduate.
Support local news coverage and the people who report it by subscribing to the Napa Valley Register.
When war broke out in Ukraine, this Napa Valley man (and his Ukrainian girlfriend) became refugees. It is their story.
The state's Fair Political Practices Commission has a role to play in the tangled history of Walt Ranch and potential conflict of interest allegations…
The man accused of shooting an American Canyon resident on Highway 29 could face life imprisonment after being charged with attempted murder…
After being stored away for decades, the paintings of four Saviez children recently found their way back into family hands. Although good news, it h…
Over the past 49 years, chances are you've had a newspaper dropped in your driveway, a hauler working for the Gelow family or Borreson of Napa…
In just eight short weeks, brides, along with all other types of guests, will begin arriving at the Stanly Ranch resort in Napa.
Soscol Junction construction could begin by summer, more money is needed for a key segment of the Napa Valley Vine Trail and dirt is flying for par…
A restaurant that uses the motto "Where Flavor Gets its Wings" would love to land in Napa.
Streets near a Napa synagogue were littered overnight with screed-laden flyers linking Jews to the "COVID agenda," in an act similar to a…
German prisoners of war worked on ranches and farms in Napa during World War II. This is the story of a family.