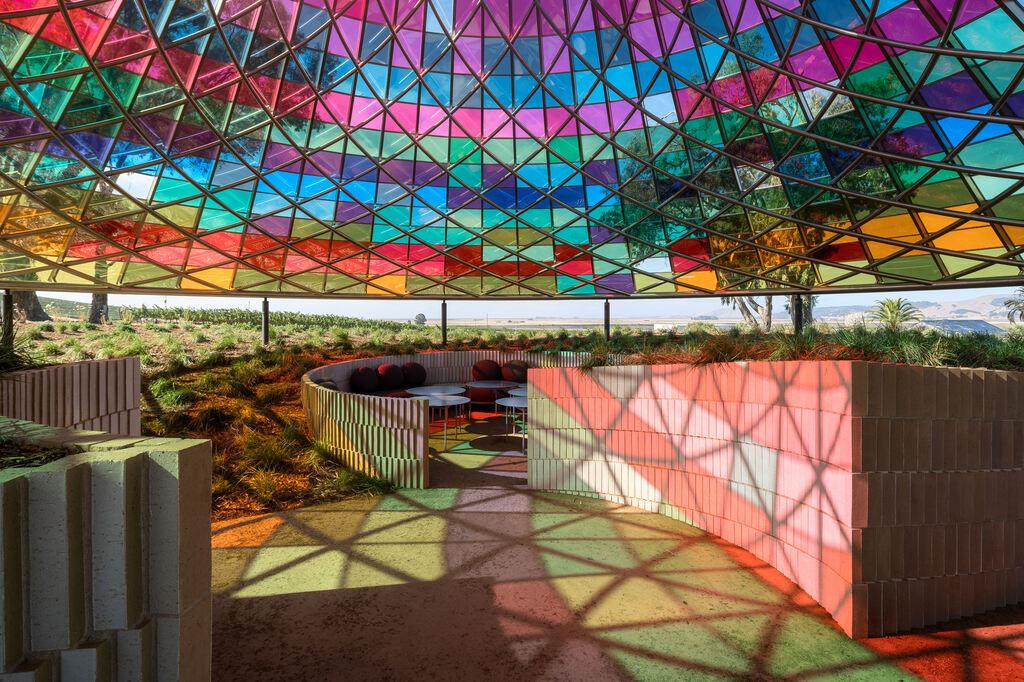 Napa's new openings include wine tasting at the ethereal Donum Estate
Another super-pricey wine tasting experience has debuted — though it's unlike anything else in Napa or Sonoma. The Donum Estate's kaleidoscope-inspired new tasting pavilion is a dizzying work of art that exudes Burning Man vibes with Wine Country sophistication.
It's a new experience in Wine Country, but last month also brought a pair of new outdoor bars specializing in spirits. The famous Everett and Jones barbecue restaurant has expanded again with its first location in North Bay, and a Sonoma winery is back welcoming visitors after losing its tasting room to a fire earlier this year. Plus, there are three new casual lunch options for quick refueling between wine tastings.