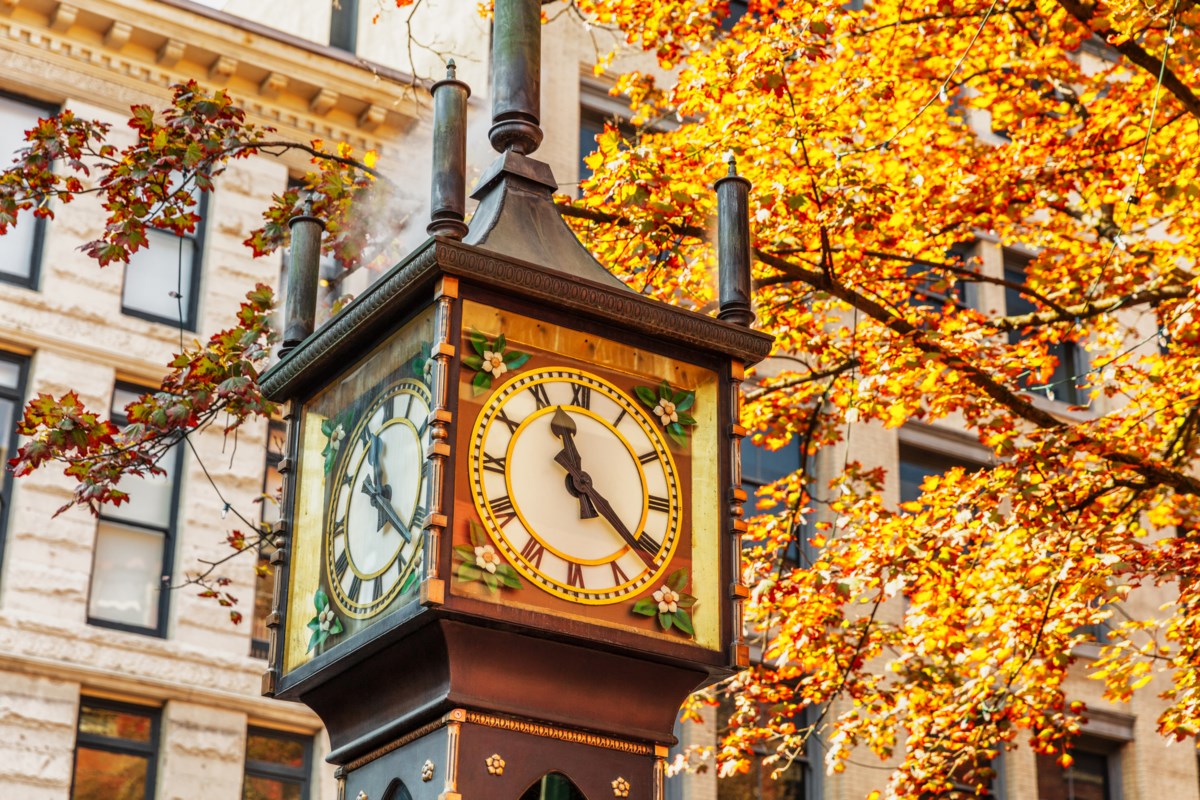 Neighborhood Guide: Things to do in Gastown, Vancouver
The best cafes, boutiques, art galleries, restaurants and more.
Follow the cobblestone road into a land of boutique shops, artisanal flavors and historic ambiance. This land is called Gastown.
It may be a Vancouver hotspot for tourists, but this artsy and cozy neighborhood is just as ideal for a local getaway for long-time locals. The streets are dominated by (literal) brick-and-mortar businesses, with big, popular brands outnumbered by small, high-end boutiques and dotted with tourist shops and small business collectives. Aside from shopping, this part of town is also known for its handicrafts, art galleries, and great Instagram photo spots.
There's plenty to see and do in this part of town besides snapping photos of the Gastown Steam Clock, and if you're not sure where to go, here's your ultimate guide to this unique neighborhood.
Of course, a morning in Gastown starts with a coffee (just like in any other part of Vancouver, but not here anymore), and there are a number of cafes worth checking out.
Start the day off right with coffee and pastries from one of the many cafes, like Kafka's, Nemesis or the Japanese-inspired Parisian import Kitsune. Birds & the Beets is another worthwhile spot, with great coffee bites (think avocado toast), as is Nelson the Seagull – also home to some of the best breads in Vancouver.
Need breakfast? Twisted Fork has you covered, though you can find brunch menus at several neighborhood spots that are also great for lunch, dinner, or cocktails.
Some of these great spots include newcomer Roosh (a Swiss-inspired restaurant), as well as Monarca, a modern Mexican company that's a sibling to the Olympic Village's popular Ophelia.
Once you're caffeinated and ready for the day, stroll the cobbled streets past the many eye-catching displays of art, clothing, and other merchandise. Start wherever you like, but shopping and browsing Gastown's art galleries are a must.
Art lovers will be delighted with this news: Gastown has not one, not two, but four art galleries with various collections to admire.
For a taste of contemporary art, stop by the nonprofit artist-run Artspeak Gallery. A visit to the Choboter Fine Art Gallery will provide insight into figurative abstract paintings by local artist Don Choboter and a stop at Goldmoss Studio will reveal an exhibition of Pacific Northwest-inspired handcrafted art created by the artist couple Lee and Bon Roberts. The Coastal Peoples Gallery has a collection of First Nations and Inuit art.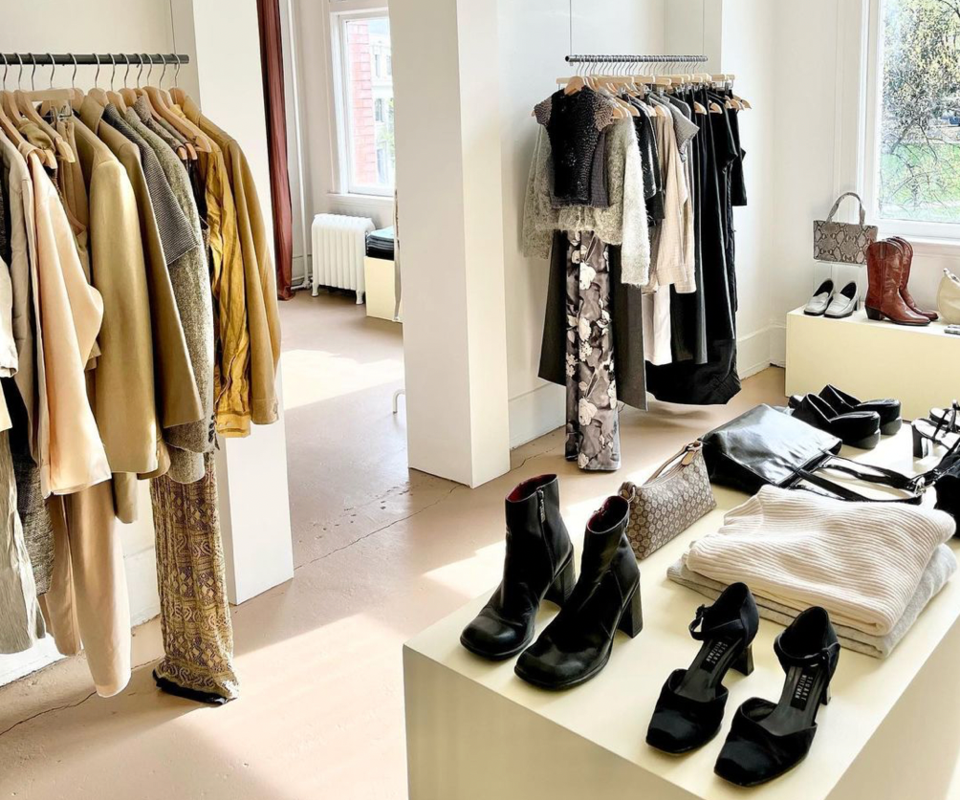 When it comes to shopping in Gastown, products range from high-end boutiques and a few streetwear stores to consignment, thrift, and locally made goods.
For modern and stylish pieces, head to some of Gastown's cute boutiques such as The Latest Scoop, Little Mountain, The Block, Artemisia, One Of A Few. Oak + Fort also recently revamped its Gastown location, transforming the former small store into a minimalist 5,000 square foot treasure. If you're shopping for homewares, Old Faithful Shop is a go-to if you like minimalist and modern styles.
Seekers of unique finds and hand-picked selections should add Community Thrift and Vintage to their itinerary, and set aside time to see all of the Dominion Building's little consignment stores, such as Y2K-esque Muzi, designer heaven Collective Will and fashion. Siista apothecary-art of living boutique.
For a truly one-of-a-kind shopping experience, seek out bespoke and handcrafted gems at John Fluevog (shoes you're sure you won't find anywhere else), Cappelleria Bertacchi (handmade Italian hats) and Make Vancouver ( custom printing, embroidery and engraving, from shirts to wallets to wine glasses.)
The Vancouver Hypebeasts won't be disappointed either. The combined store of NFS Shoes and Heat Vault is a go-to for sneakers like Air Jordan and Yeezy (they sell new and used shoes as well as streetwear items) while Faulkner specializes in designer resale for men and women . Stüssy, a well-known brand, is also tucked away in Gastown as a physical store.
You can also explore a handful of local small businesses at The Nooks where you can browse neatly stacked shelves of handcrafted, locally made Vancouver products.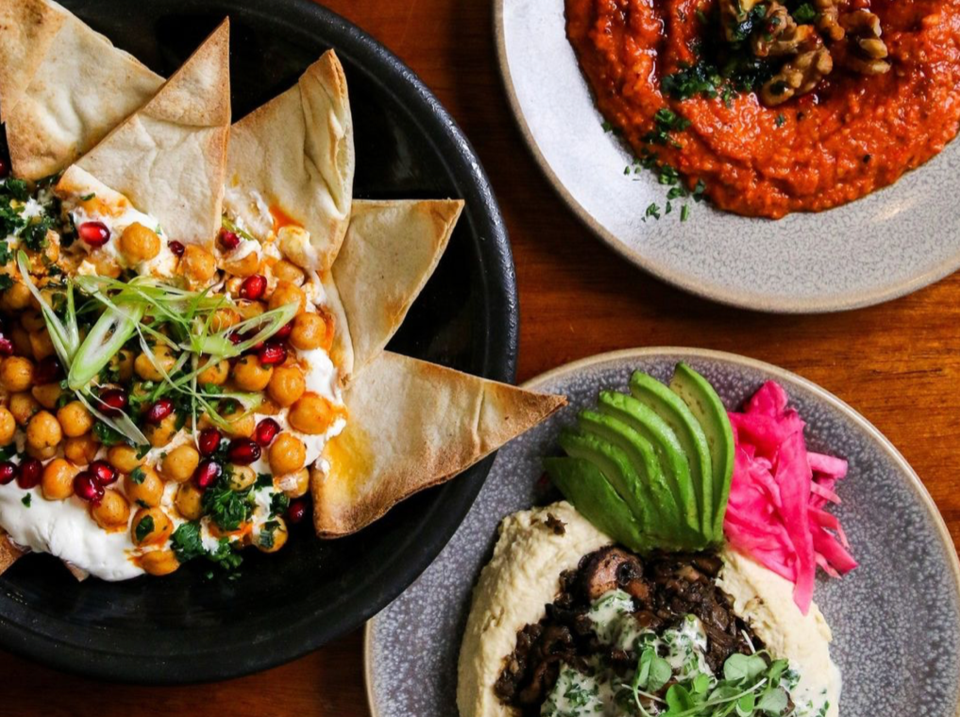 Gastown is hands down one of Vancouver's best places to eat and drink.
Global cuisine shines in Gastown. Eat your way around the world in a few blocks, enjoying Ukrainian (Kozak), Korean (Zoomak), Italian (Robba da Matti) or French (Jules) and Lebanese (Nuba) to name a few. Tacos and casual Mexican fare are in constant supply thanks to Tacofino, Gringo and La Taqueria – the latter has two notable offshoots: a seasonal cocktail bar with small plates in the back called Chupito, and the Cantina 189 bar at side.
Savor decadent burgers and stiff drinks at Pourhouse, West Coast fare at Water St Cafe and sip oysters at Rodney's. Vancouver's OG sandwich shop, Meat & Bread, calls Gastown home and is a short walk from one of the city's best bakeries, Purebread.
Go day-to-day at DiBeppe Italian cafe/restaurant and satiate your deepest cravings for epic fried chicken sandwiches at The Frying Pan. Vegans and vegetarians will meet you at the MeeT branch in Gastown, while beer lovers will want to see you at the Alibi Room – it's a Vancouver classic.
Save room for the dessert from Gifts or the soft from Soft Peaks. If you're looking to soak, The Diamond is one of Vancouver's best cocktail bars, while wine lovers will want to slip into Is That French for a few sips. It's hard to beat Guilt & Co for drinks and shows, but those on a budget will love The Cambie's dive bar vibe. There's the Clough Club for more sophisticated drinks, and Greta is where you can drink, eat, and play arcade games.
Finally, Gastown is home to some of the city's best high-end restaurants, including Pidgin and the always-fabulous L'Abattoir.
If you want to end the night with a party, the neighborhood has a fun selection of nightclubs (after all, Vancouver has the best nightclubs). A night at Alexander or The Red Room is a great way to dance into the night (maybe even into the morning).