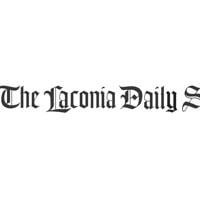 Perfect settings for your 2022 wedding | wedding guide
There are countless wedding venues in the Granite State, each with something special to offer. Here is an overview of those who are among us.
Andover Barn specializes in outdoor weddings with the added feature of a gracious historic barn for dinner and dancing. Their team will guide you in planning your own personal event.
32 Maple Street, Andover, NH
A new outdoor space called the Powerhouse Patio is coming this spring to the historic Belknap factory on the Winnipesaukee River in Laconia. This venue offers elegance and versatility, with space inside the former textile factory and spaces in the adjacent riverside park.
25 East Beacon Street, Laconia, NH
Take your vows 800 meters above sea level at Burke Mountain Resort with breathtaking views of the mountains and Willoughby Gap. Options for rehearsal dinner, welcome party, after party or farewell brunch for up to 225 guests.
2559 Mountain Road, East Burke, Vermont
Host your wedding in the clouds at Castle in the Clouds. Three distinct settings are The Lucknow Estate, with 180-degree views of Lake Winnipesaukee and a castle garden; The Carriage House, for a cocktail with your guests; and the Winnipesaukee Room, which contains 175.
586 Ossipee Park Road, Moultonborough, NH
Cold Spring Farm taps into the outdoor venue trend, offering on-site camping for guests, a beautiful outdoor ceremony space and a bride's cottage – with more developments to come in this stylish and rustic on top of a hill. Invite up to 100 guests for your intimate occasion.
74 Davis Road, Alton Bay, NH
The centuries-old Currier Hill Farm spans 150 sprawling acres and can host weddings for up to 200 friends and loved ones. It's yours for the day, complete with tent, dance floor, table and chairs. Scenic features include apple trees, open fields, and mountain views.
7367 Currier Road, Loudon, NH
This timeless venue attracts guests with its captivating views, idyllic location and award-winning cuisine. Recognized as a Historic Hotel of America, Eagle Mountain House is a 19andCentury hotel offering amenities ranging from a wedding gazebo to white chairs and linens, past hors d'oeuvres and a bridal suite.
179 Carter Notch Road, Jackson, NH
Located in the heart of the Lakes Region. The surrounding mountains, lakes and forests provide a beautiful backdrop to your special day. We offer unique and professional services that fit all budgets, we offer state-of-the-art facilities and we welcome people of all faiths.
19 Potter Hill Road Gilford, NH
Owl's Nest Resort offers stunning mountain views for you and up to 200 guests for an outdoor ceremony. Offering a 5,200 square foot party tent, clubhouse access and on-site chef and catering team.
40 Clubhouse Lane, Thornton, NH
2691 Main Street, Bethlehem, NH
A timeless all-weather resort on Lake Winnipesaukee. From ceremony to reception, Mill Falls will elevate your wedding experience. Our wedding services are designed for a romantic Lake Winnipesaukee wedding with family and close friends.
281 Daniel Webster Highway, Meredith, NH
For over a century, Mojalaki Country Club has provided the perfect atmosphere for weddings; big and small. The historic building overlooks the rolling greens of the century-old golf course. Kearsarge Mountain sits directly west of Mojalaki, and the most breathtaking sunsets can be seen from the upper and lower decks.
321 Prospect Street, Franklin, New Hampshire
Presidential Hill Station
Live, breathe and explore New Hampshire from this beautiful location nestled in the Presidential Range. In the pastoral town of Bethlehem, the Presidential Mountain Resort is surrounded by forest, with a private lake and fresh mountain air.
1108 Main Street, Bethlehem NH
Seadog Brewing offers several venues for couples, from the Fireplace Room for 25-50, to the Loft, which seats 65, to the Dining Room, which seats up to 100 friends and family. Features include natural light, a bar, and great beer.
1976 White Mountain Highway, North Conway, NH
New Hampshire Garden Wedding Venue. English landscape gardens contain a collection of lifelong plants; complete with greenhouses, ponds and animals. Can accommodate small and intimate, large scale, with use of the gardens and event terrace. A peaceful place with unique photography opportunities.
321 Salisbury Road. franklin, NH
The Barn at Whitney's Inn
A rustic mountain setting is the backdrop to The Barn at Whitney's Inn, a restored 1842 post-and-beam structure that can accommodate up to 140 people. The inn has 27 rooms and cottages and is consistently favored by Wedding Wire.
357 Black Mountain Road, Jackson, NH
The Common Man family of companies locations are scattered across the state, each with its own unique capacity and character. Ashland hosts The Nest; Plymouth, The Common Man Inn and Spa and The Barn on the Pemi; and Concord, Claremont and Windham are home to Common Man restaurants. Visit www.thecman.com to learn more.
Waukewan Golf Club's 1800s post-and-beam barn features a fieldstone fireplace and large dance floor and has been restored for weddings, receptions and rehearsal dinners. Accommodates up to 175 people and offers a full-service bar and a warm, inviting atmosphere.
166 Waukewan Rd, Center Harbor, NH
Spectacular views, sunsets and a lake are among the outdoor treasures of Whiteface Hollow, which is also home to a historic barn, farmhouse and winery. Winner of Wedding Wire's Couple's Choice award in 2019, 2020 and 2021, and on The Knot's Best Weddings 2020 and 2021 list.
251 Hackett Hill Road, South Tamworth, NH