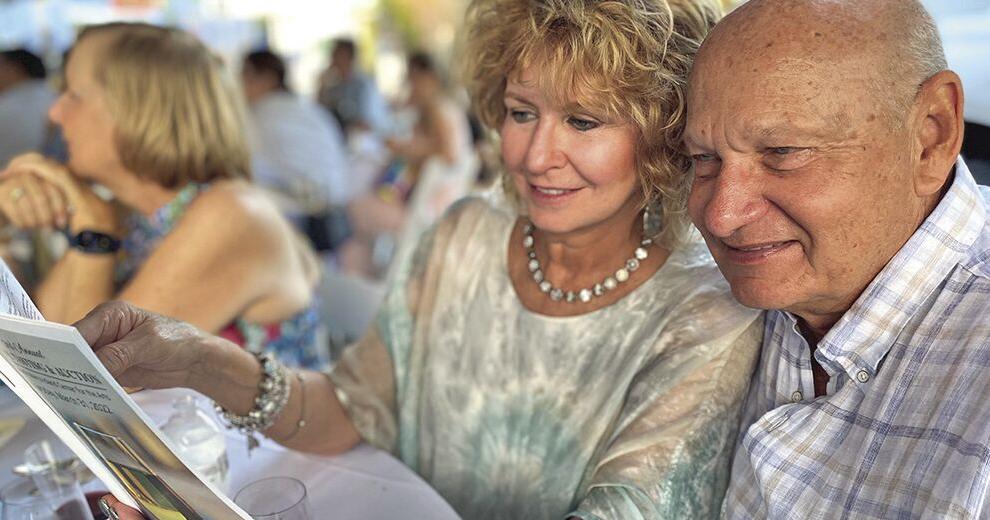 Second Arts Center Tasting and Auction Twice as enjoyable as the first | Events
His mission was clear. Scott Gilbert was responsible for taking a hugely successful inaugural event and making it even better. It turns out he was up for the challenge, as a large crowd mingled carefree between two huge tents set up in the large parking lot of the Marco Island Center for the Art on Thursday evening March 31.
The dress code for the second annual wine tasting and auction was informal, a perfect call as the temperatures barely dipped below 80 during the evening. Definitely not the time for black tie affairs.
The west tent hosted the Carvelli Restaurant Group culinary team and three high-end wineries from Tuscany and Napa Valley, as well as a number of silent auction items. The eastern tent was filled with round tables comfortably arranged for attendees to enjoy an exciting live auction.
"My promise to the Art Center was that it was going to be bigger and better," said Scott Gilbert, event chair. "I think it happened. We had a bigger venue, we had a bigger turnout, we had a bigger donation, a silent auction and a live auction. I think the results will also be more important.
Hyla Crane, executive director of the Marco Island Center for the Arts, said she was pleased with how the evening went.
"It was wonderful last year," Hyla Crane recalls, "but we're not in the middle of a pandemic anymore. We have almost double the number of people, so that's why we expanded the tents. We probably double the number of live auction items. The wines at auction are rare collectibles. They come out of people's personal collections. They're one-of-a-kind, they're one-of-a-kind. Some of them are priceless. So , if you are a wine lover this is the place for you. Of course we have people who are here solely to support the Marco Island Center for the Arts. We are so lucky to see our community to transform. Seeing the arts is important and it matters. That they are not only nice, they are necessary. We are delighted to see this group supporting children and young people in our artistic endeavors."
Crane couldn't be more proud of the success of the wine tasting and auction, an event that could become a regular fixture on Marco Island's winter calendar.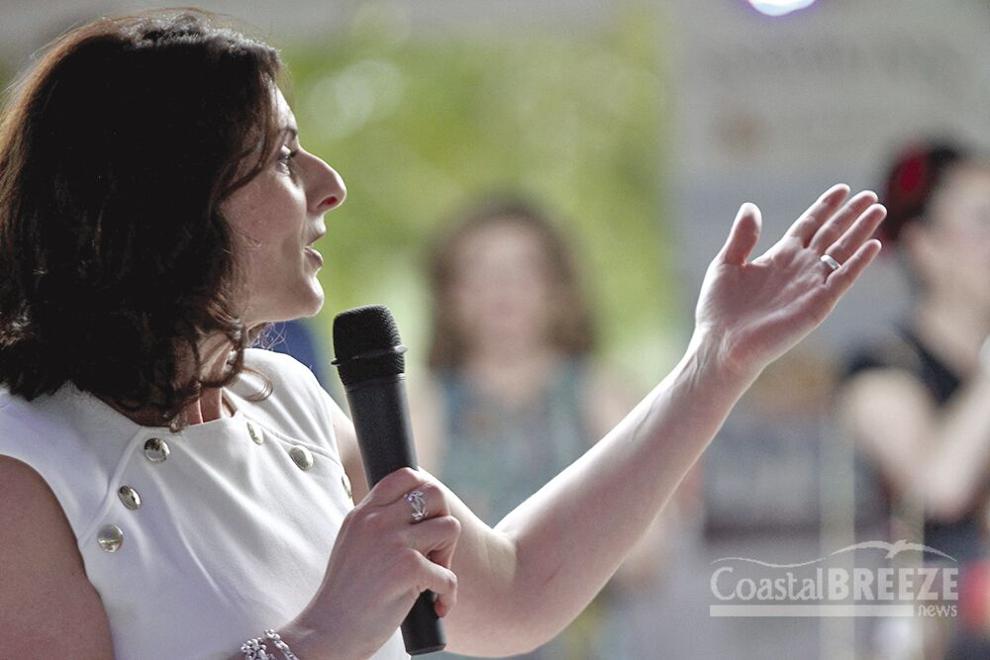 "This event was the brainchild of Scott Gilbert, Jolee Farro and Linda and Bill Lee," Crane said. "They have assembled a wonderful team to work with them this year. The goal was to make it bigger, better, brighter, bolder. We have three distinguished wineries with us this year. There are wonderful wines that the people can taste and buy. Food is provided by the remarkable Carvelli Restaurant Group, which represents its four restaurants: Snook Inn, Marco Prime, Davinci's and the Oyster Society."
Ada Sguazzo said she came from Tuscany just for the show. She's part of a woman-owned winery in Tuscany.
"We are in Bolgheri, Tuscany," said Ada Sguazzo, "in a famous and blessed land that has hills, bush and sea. We are lucky to have such a beautiful temperature. And the ground which allows cabernet sauvignon, cabernet franc, merlot which grows perfectly in Tuscany We are a very young winery We started in 2015 It is a winery run by women We are five women We remain united as a family."
Stu Lerner was in town from Napa Valley. His Lerner Project winery is located at Diamond Mountain in Napa, California. Lerner is also an avid wine collector.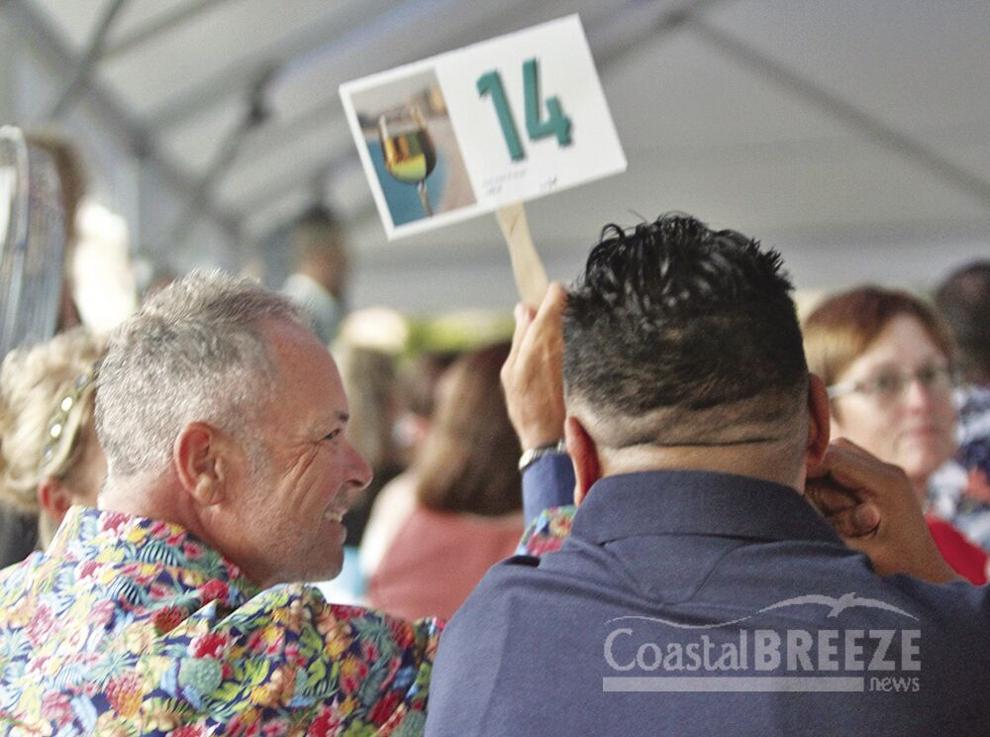 "We produce very small batches of premium Cabernet and Bordeaux-style wines," Stu Lerner said. "I've been collecting wine since the early 1980s. I don't know if it's a disease or a hobby. I have a wine collection of 10,000 bottles. I came just for this show. Scott Gilbert is a of our customers and he is the chair of this event. He asked if we go out and pour our wine. The energy here is just fantastic. Everyone is there to support the Art Center. The weather is great. C It's good to have everyone together. We have a lot of customers in the Naples area. Many of them are great collectors. They are always looking for a new boutique wine that they don't have. couldn't try. We kind of cater to the types of people who are looking for something different that will blow them away.
Chris Zazo is the founder of Hailstone Vineyards in Napa, California. His original business was a hailstone restoration contractor in Dallas.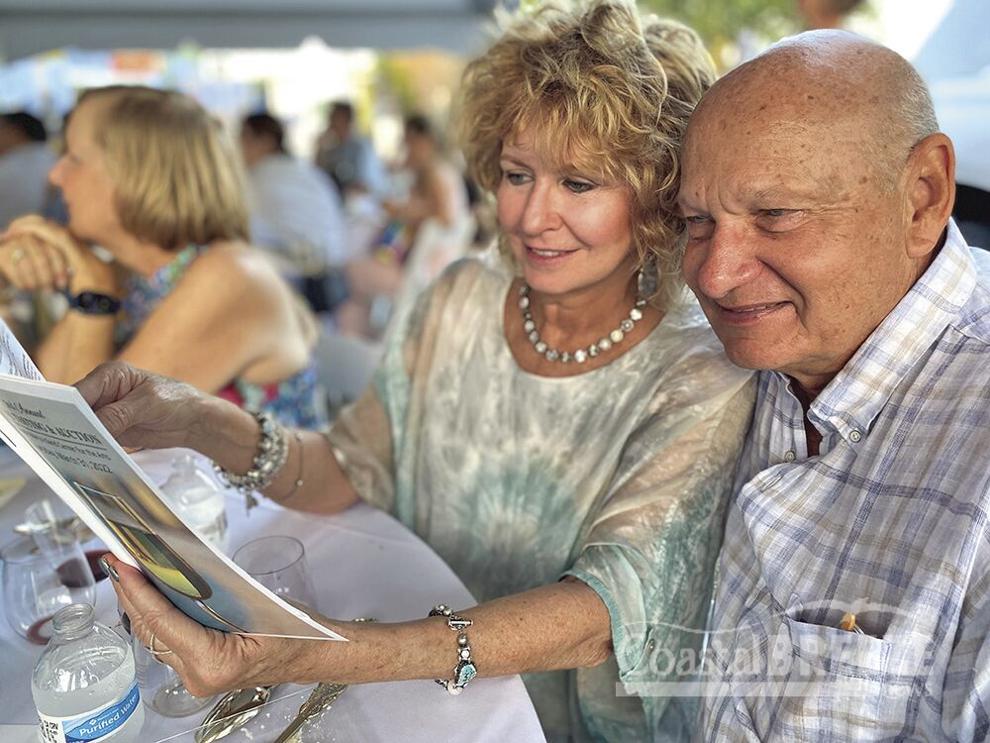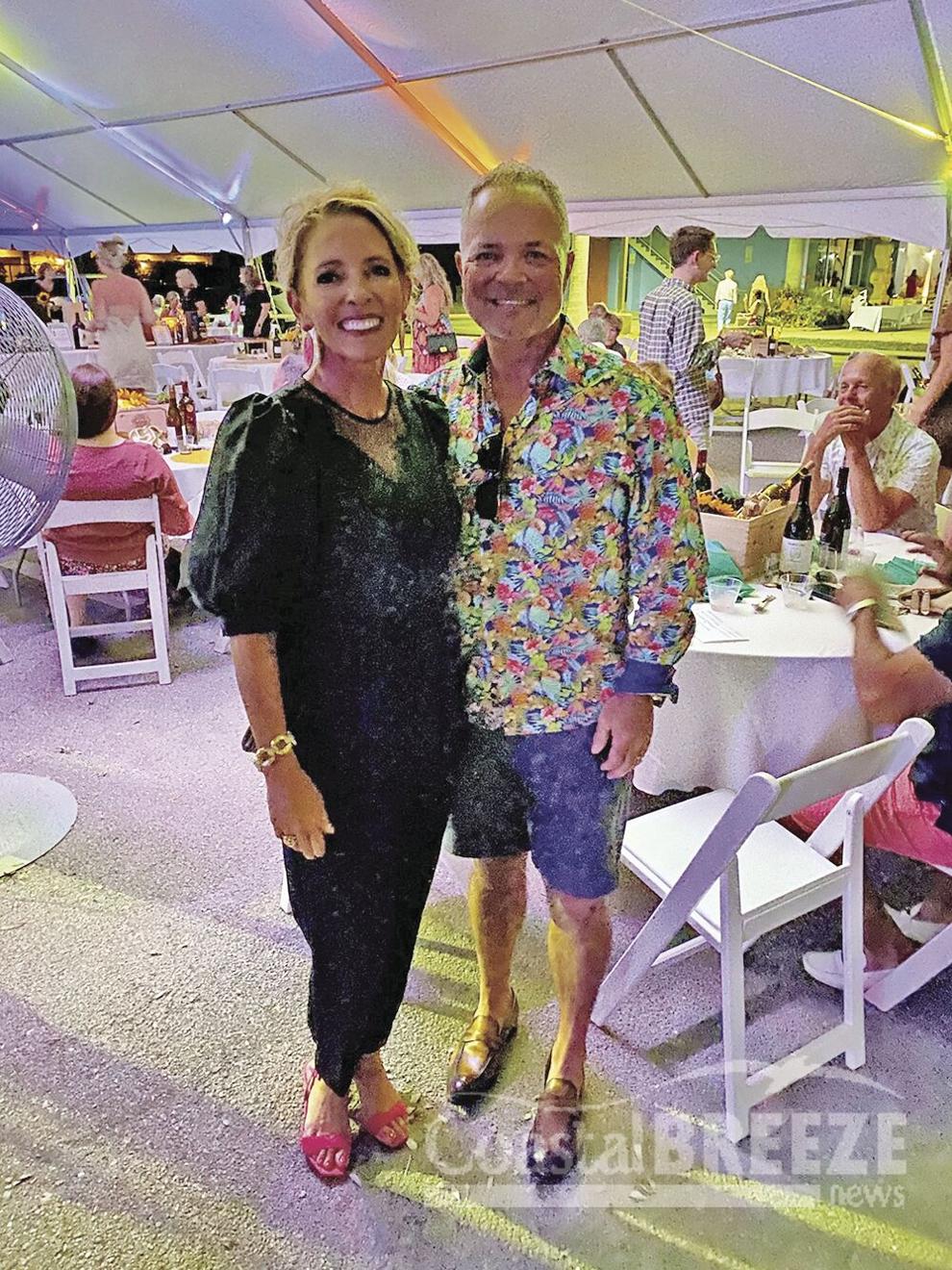 "I started the winery 10 years ago on a whim," said Chris Zazo. "I was a big food and wine guy over the years. I finally decided to jump into the game 10 years ago. I left my company in Dallas. We produce five wines. All of our Wine names have to do with weather or hail.
Gilbert sees wine tasting and auctioning as his way of giving back to the community.
"I see it as a kind of community support," Gilbert said. "I think it's a good cause, of course. It's my part to try to give back to where I live. To give back to the community. It's a good cause, our art center. The arts are important in our lives. It's a vital part of our community. Hyla has done great advocacy for children and the children's programs that the Art Center does. I think that's very important.
Gilbert believes the event was a success and sees it continuing – and growing.
"I think it went really well," Gilbert said. "The turnout was very good. We had a good response. The live auction was very lively. I hope people had a good time. It's two years old and compared to the first time we did that a year ago, I think it's growing. A third annual wine tasting and auction will inevitably take place. And I hope it will be bigger and better."
Jim Richards, Chairman of the Board of the Marco Island Center for the Arts, gives the event his stamp of approval.
"It's a fabulous event," said Jim Richards. "It's about raising money for art and for children. The turnout is great, everything fits together perfectly and everyone is having fun."