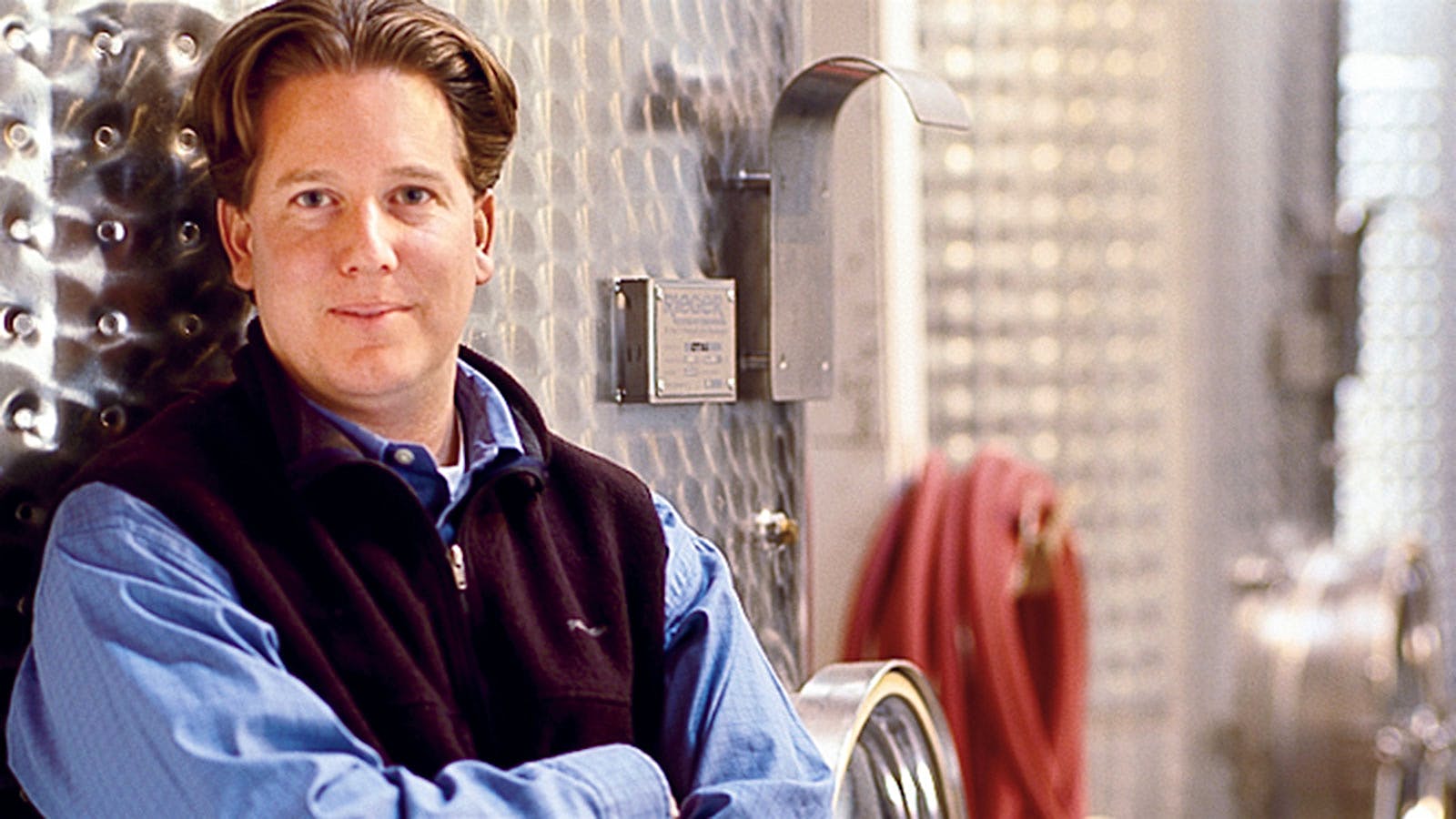 Sonoma's Wind Gap wines sold to former Charles Banks wine company
More than a decade after starting Wind Gap Wines in California's Sonoma Valley, Pax Mahle is stepping away from the winery. Mahle sold its remaining 50% share in June to partner Terroir, the wine company founded by rising star Charles Banks. The deal includes the winery, its inventory and a separate brand called Agharta. Mahle retains its winemaking facility in Sevastopol and the former Wind Gap tasting room, which now houses its eponymous brand, Pax.
Mahle and his wife, Pam, had been trying to work out a deal to take over Wind Gap for over a year. The couple felt their relationship with Terroir was no longer working and decided to sever ties after Banks was sentenced to four years in prison for defrauding former NBA star Tim Duncan of millions of dollars. "We certainly worked very hard to come up with a plan to retain the brand," Mahle said. wine spectator. But Terroir management wanted to keep Wind Gap. "We have achieved a lot and we are very happy," he said. The purchase price was not disclosed.
Established in 2006, Wind Gap produces pinot noir, syrah, and chardonnay, among others, primarily from cool-climate vineyards influenced by wind shifts. Total annual production hit 12,000 cases a few years ago, but Mahle says it has dropped in recent vintages.
In 2013, Terroir bought a 50% stake in the winery and Agharta, which focuses on Cabernet Sauvignon and Syrah. Mahle continued to make the wines while Terroir handled sales and marketing.
Under the new deal, Mahle will retain long-term leases of several Sonoma Coast vineyards it used for Wind Gap, including Majik and Armagh. He will use Syrah and Trousseau Gris from these sites for Pax. "We think we'll make better wines and focus more on one brand," he said.
The future of Wind Gap is still uncertain. "We are very pleased with the transaction and are evaluating opportunities for the brand going forward," Terroir CEO John Hawkins said in a statement.
Banks founded Terroir Capital, a private equity fund, after leaving cult cabernet producer Screaming Eagle. He then compiled a list of nearly a dozen wineries in California, New Zealand and South Africa under the fund's wine company, Terroir. In 2013, he separately purchased Napa's Mayacamas with American Eagle Outfitters and DSW President Jay Shottenstein and his family (the winery was not part of Terroir). Banks is no longer involved with either Mayacamas or Terroir, which were uninvolved in his legal issues.
For Mahle, the sale allows him to come full circle with the brand he launched in 2000. He built a reputation as a rich Syrah at Pax Wine Cellars before launching Wind Gap and Agharta. (He left Pax Wine Cellars following a dispute with the former co-owner but retained the Pax name through a legal settlement, relaunching the brand in 2013). It currently produces around 3,000 cases per year.
"My wife and I are simplifying our lives and focusing on what we are passionate about," he said.
---
Stay on top of important wine stories with the free Wine Spectator app Last minute alerts.