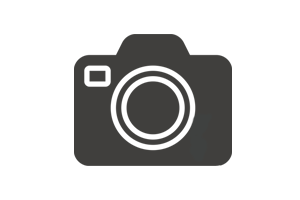 THE PRISONER WINE COMPANY EXPANDS SALDO IN A SELF-CONTAINED CALIFORNIA LUXURY WINE BRAND
The Prisoner Wine Company, known for its very different luxury blends with visually provocative labels, today launches Saldo, a new luxury wine brand that builds on its popular
Bottling of Zinfandel. The most recent wine, a Red Blend, will be available nationwide in October 2021.
Developed by Chrissy Wittmann, director of winemaking at The Prisoner Wine Company and Todd Ricard, the newly appointed chief winemaker of Saldo, this portfolio now includes a zinfandel and a red blend – with plans to release a chenin blanc in early 2022. – all from northern and central California. Coastal wine regions. Wittmann and Ricard use The Prisoner Wine Company's signature method of meticulously blending and continuously refining non-traditional varietals to develop Saldo's unique style for effortless enjoyment.
"Our Saldo Zinfandel has already grown in popularity among The Prisoner Wine Company fans, so we look forward to devoting an entire portfolio to Saldo and sharing his refined and intriguing personality with new and old audiences," Wittmann shares. Ricard joins The Prisoner Wine Company after serving as Senior Winemaker at Wild Horse Winery, the Central Coast icon known for its range of grape varieties. His experience in the development of a variety of wines prepares him well for the
The complex and multi-varietal blends of Prisoner Wine Company.
Meaning 'I join' in Italian, Saldo is a labor of love and precision, showcasing the expertise of the winemaking team in creating unique wines from the highest quality grapes. Much like the wine inside, the design of the bottle is bold, elegant and refined. The minimalist and eye-catching label is inspired by Dymo tape often used by winemakers to track the aging of bottles in cellars.
"As the first luxury zinfandel on the market and the second most popular wine in The Prisoner Wine Company's portfolio, Saldo has contributed to double-digit year-over-year growth since 2017," says Bukky Ekundayo, Managing Director of The Prisoner. Wine company. "The launch of Saldo as a private label will build on this growth and further strengthen The Prisoner Wine Company's leadership in red blends. "
The portfolio includes:
• Saldo Zinfandel (MSRP $ 32): A blend of Zinfandel, Petite Sirah and Syrah, this dark ruby ​​wine gives off bold aromas of black licorice, black pepper, cherry and baking spices. The entry is rich, ample and sparkling. The palate is mouth-watering and smooth with a hint of chocolate. The finish is voluptuous with supple and velvety tannins.
• Saldo Red Blend 2019 (MSRP $ 32): A blend of Petite Sirah, Syrah, Cabernet Sauvignon and Zinfandel, this wine is accessible and serious, daring and memorable. On the palate, it offers notes of dried black cherries and baking spices, with a lot of density and body.
For more information on Saldo, visit https://theprisonerwinecompany.com/pages/saldo-home