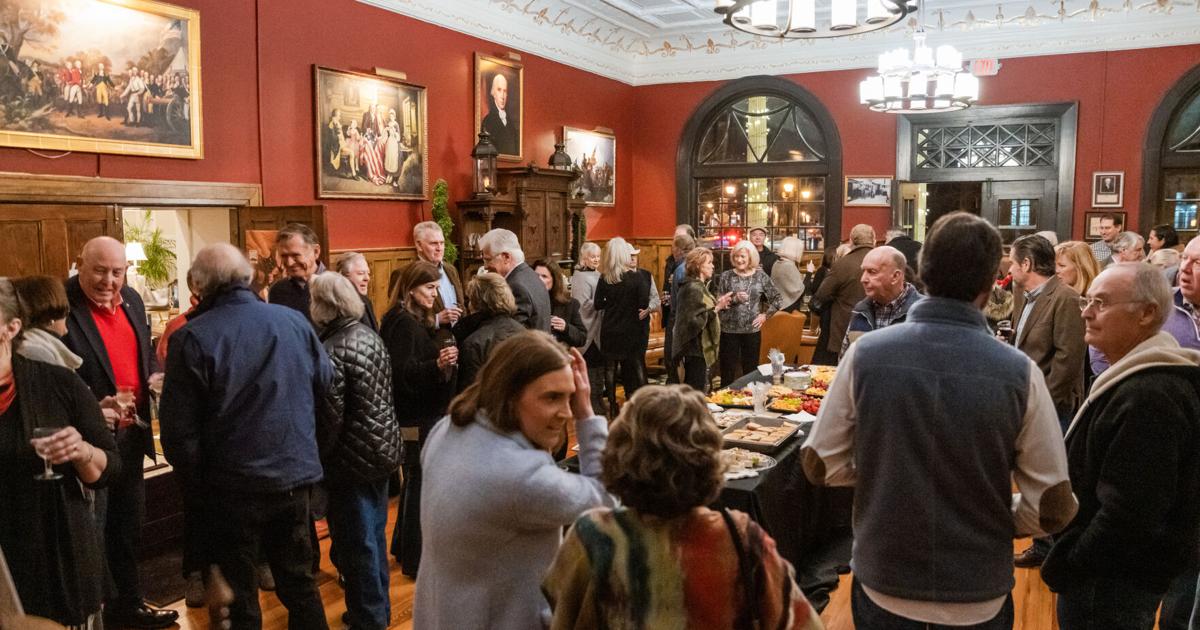 Wine Tasting Event at 'Wine and Roses' Raises $6,000 for Morgan County Humane Society | News
By all accounts, the January 20 Wine and Roses fundraising event for the Humane Society of Morgan County couldn't have gone better. According to Humane Society Board Member Ron Collins, more than $6,000 was raised at this unique event to help fund an organization that "rehouses" more than 400 animals each year.
The fundraiser, which brought together Blair and Laura Lott, owners of Rescue Dogs Wine, and members and guests of the Humane Society, was held at Wine and Roses on East Washington Street and was catered by Dolce Cafe on Hancock Street. According to Collins, the wine, food and space were all donated to the Humane Society. More than 100 tickets for the event have been sold, Collins said.
"We won over $6,000, all of which went to the (human society)," he said in an email. "All the wine has been given and the space has been given. Hot food was donated by Corrado Corrias from Dolce Cafe. All other expenses were donated by individuals. One hundred percent of ticket revenue went directly to The Humane Society.
For Blair and Laura, the event was exactly what their fledgling vineyard is trying to accomplish. The Lotts recently moved to Georgia and found the right partnership for them.
"We are always looking for relief organizations to partner with and we love to talk about our mission," he said. "I grew up in Georgia and Laura and I recently moved back to Georgia to live and we recently launched our wines in the state through Artisan Beverages of Georgia, so we're especially excited to partner with the Humane Society of Morgan. This organization and others like it are the reason we are in this business. »
Collins said initially the crowd overwhelmed the space. "Over 100 tickets were sold and I believe at one point we had over 100 people in the venue. Barkin' Dog Shoes (located next door) opened up to provide additional space," a- he declared.
Collins said the success of the event could lead to more wine tasting fundraisers. "Many people have asked us to do more such events (as often as quarterly) and we might consider one in late summer for sparkling wines."
Along with the cash, wine and venue contributions, Collins said the event was also able to reiterate the importance of the Humane Society to Madison and Morgan County.
"The event brought the community together to support the Humane Society," he said. "We were able to promote individual visits to the adoption center and generally publicize the great things being done each day."