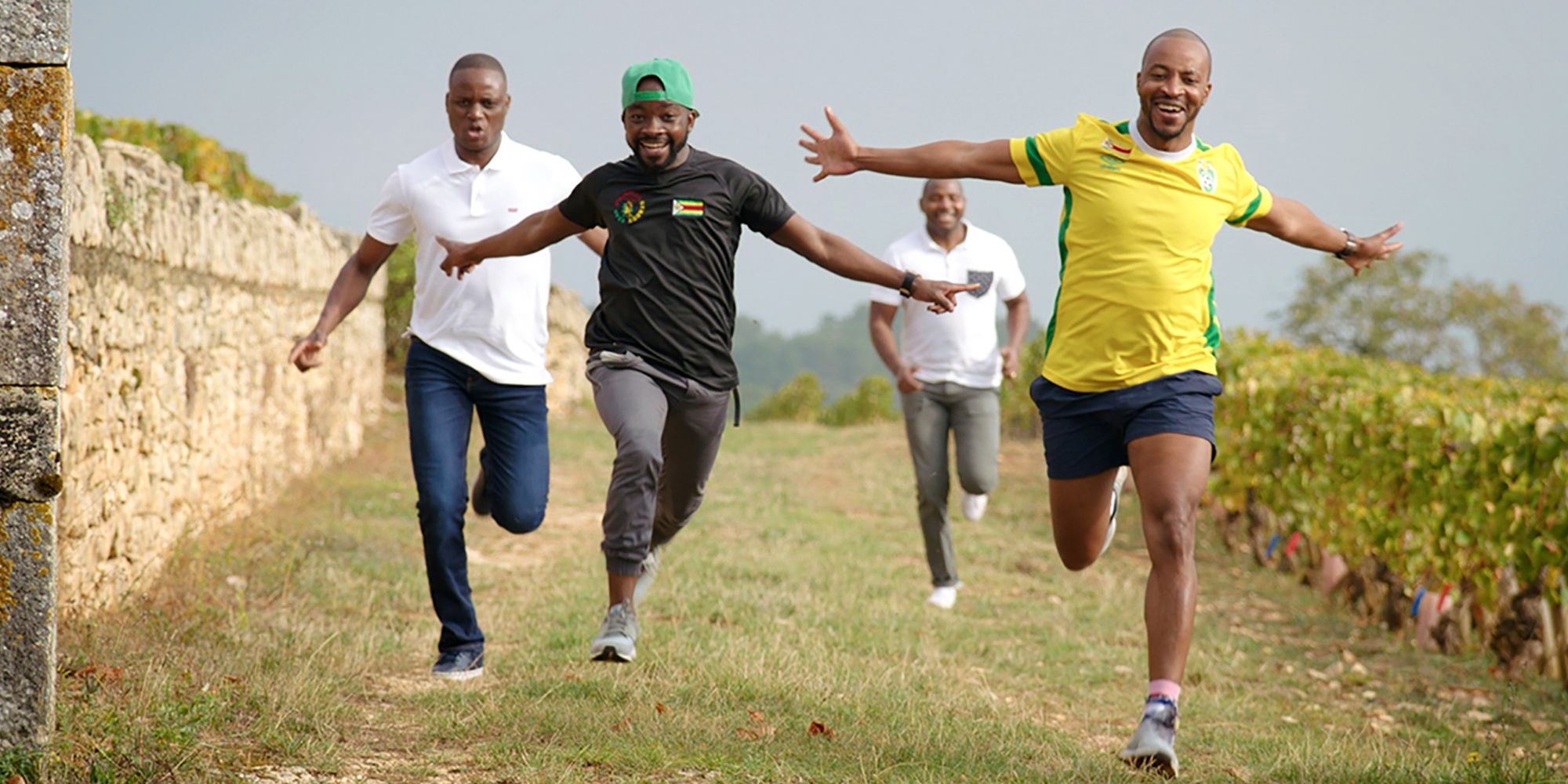 Wine tasting is a fun full-time job in Blind Ambition [EXCLUSIVE CLIP]
Screen Rant is pleased to present an exclusive excerpt from the new documentary by Samuel Goldwyn Films, blind ambition, which is out today in select theaters and will be simultaneously available on digital. Directed by Australian filmmakers Warwick Ross and Rob Coe, the new documentary has already proven its ability to touch hearts by winning the Audience Award at the Tribeca Film Festival in 2021. It centers on a group of Zimbabwean refugees who form the first team National Wine Tasting Championship and rise to the top of South Africa's sommelier scene.
Joseph, Tinashe, Marlvin and Pardon are the subjects of blind ambition, having left their homeland of Zimbabwe due to economic strife and the threat of tyranny. As soon as they arrived in South Africa, they became interested in wine because of their work in restaurants. Soon they decide to take part in the World Blind Tasting Championship, which takes place in France. The documentary chronicles their ambition (as the title suggests), as well as their dedication to the craft and their loyalty not only to each other, but also to their community back home.
Related: Why True Crime Show Fans Should Watch More Documentaries
Screen Rant can officially present an exclusive clip of blind ambition, where the dedication of the sommeliers is revealed as they prepare two days before the tasting competition. Although it can be an exhausting experience, requiring attention and effort in any situation, their joy is palpable and their passion for preserving their palace is contagious. Check out the full clip below:
The directors have both worked on documentaries before, with Ross having previously produced and directed the award-winning film red obsession, which touches on Bordeaux viticulture. Coe, meanwhile, was also an executive producer for Red Obsession as well as a producer for The beasta documentary that followed a young boxer in Manila. blind ambition was co-written by both of them, as well as Paul Murphy and Madeleine Ross.
Other recent releases from Samuel Goldwyn Films include Attack on Finland, The Royaland Art of loving. Apart blind ambitionSeptember will also see the release of the real things, a heady tale of love and obsession starring Ruth Wilson. They will also premiere Henrik M. Dahlsbakken's Norwegian folk horror film in the United States in October. Their diverse repertoire once again proves Samuel Goldwyn Films' commitment to putting innovation and passion at the forefront when it comes to their storytelling, and blind ambition fits this mantra perfectly.
blind ambition will be available in select theaters and on demand on September 2.