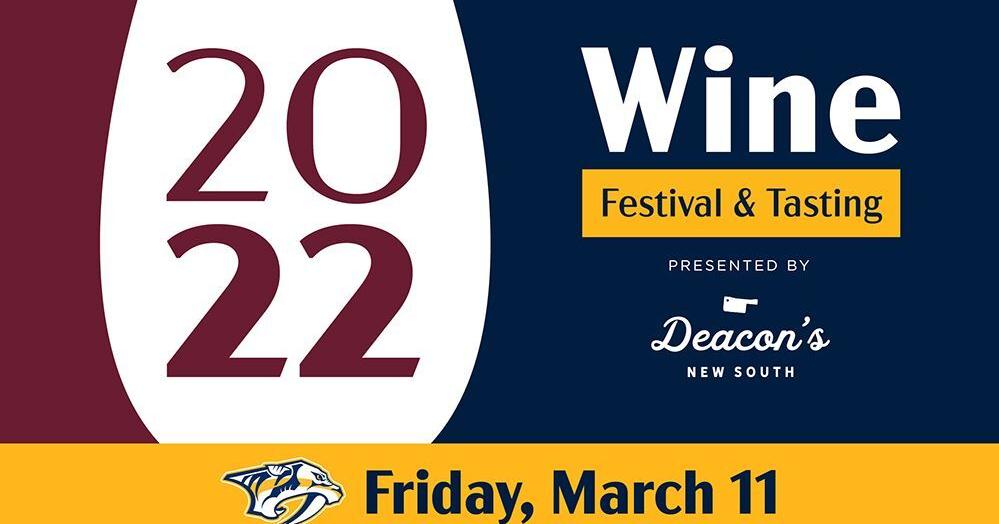 Your Monday Menu: Twisted Sistuhs, Preds Wine Tasting, More | Bites
It's a charity edition of your Monday menu, featuring a black history fundraiser courtesy of two local entrepreneurs, a festival celebrating local brewers and farmers, a wine-on-ice event and a night out. in support of the Nashville State Community College Foundation.
Nashville-based wine company twisted sistuhs is a relatively unknown local success story. Co-founders Ogechi Anyatonwu and Kristi Alderson have been recognized as industry leaders by the Black Influencers of Libations Association for their vegan red wine blend made with grapes sourced from Lodi, California and aged in barrels of used bourbon, and the duo is looking to give back in honor of Black History Month.
Anyatonwu is an alumnus of Tennessee State University and is quite proud of the college experiences that helped her become an entrepreneur. In recognition of Black History Month and in recognition of Anyatonwu's alma mater, Twisted Sistuhs is donating $1 to TSU for every bottle sold during the month of February. If you want to help by buying a bottle or a case, research the company's website for local retailers and bars that serve Twisted Sistuhs.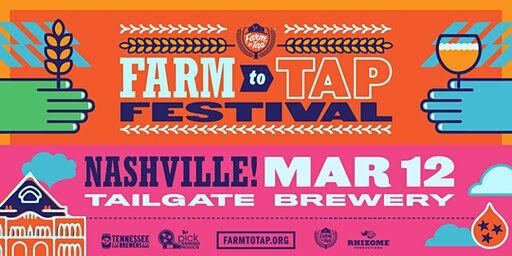 On the beer side, last year i told you about Tennessee Craft Brewers Guild From farm to operation initiative, a program in partnership with the Tennessee Department of Agriculture dedicated to raising awareness, promotion and advancement of local agricultural products by craft brewers. In this story, I promised to share more details about the Guild's traveling beer festival tour to showcase Tennessee breweries and products across the state.
True to my word, I can now share details of the Nashville event which will take place on Saturday, March 12, from noon to 4 p.m. TailGate Brewery head office (7300 Charlotte Pike). The festival will feature more than two dozen Tennessee breweries and their beers made from the state's agricultural products. There will also be live music from The Tennessee Warblers and the chance to interact with farmers and vendors. Early-bird tickets are available until February 18, for $40, and will cost $50 thereafter. (If there are tickets left on the day of the event, you'll pay $55 at the door for your procrastination.) All tickets include a commemorative tasting mug, unlimited samples, and water, so get yours now at the event webpage.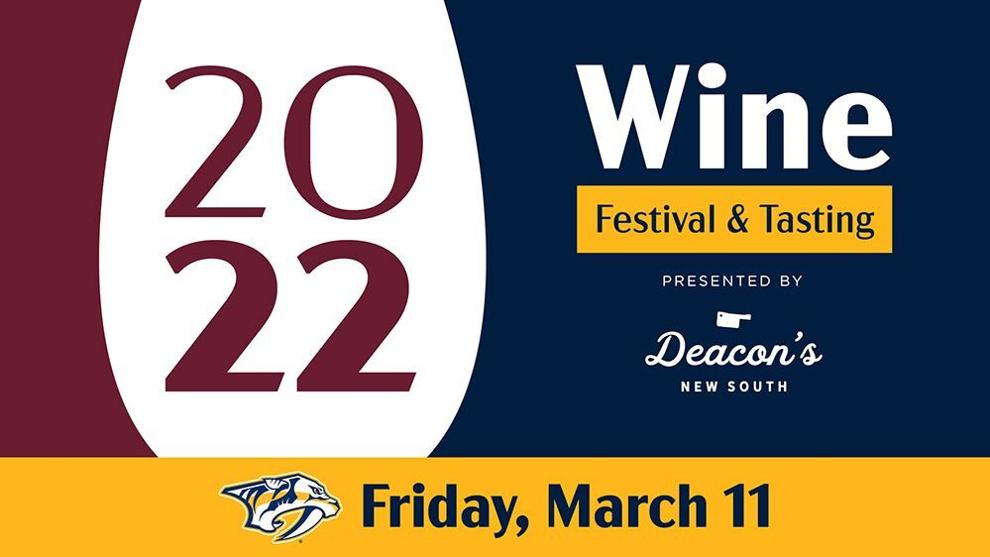 I can't believe this year marks the 15th edition of the Nashville Predators Wine Festival & Tasting, making it one of the oldest wine events in the city. The event, presented by Deacon's New Southbenefits the Predators Foundation, which gives grants to all sorts of worthy organizations in the city.
Join them on Friday, March 11, from 6-10 p.m. on the ice (thankfully covered) of Bridgestone Arena to sample over 200 premium wines as well as beer, spirits and food samples from local restaurants. There's also an entertaining silent auction for all sorts of donated items, including tons of Preds loot. Festival tickets are $89 and include a $30 gift card to Deacon's. For $200 per person, you can select the VIP option which includes a special five-course dinner at Patron Platinum Club starting at 5:30 p.m. Dinner will be accompanied by Napa's wines Wagner familybest known for their brands Caymus, Mer Soleil and Conundrum. Tickets are still available from the Preds.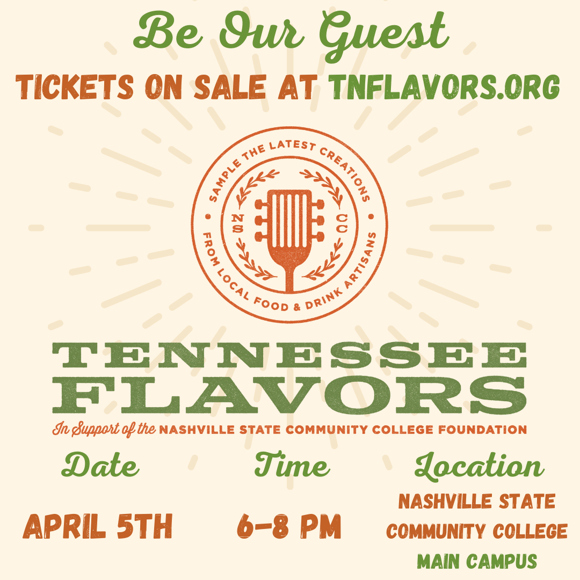 Finally, save the date, or heck, go ahead and buy your ticket for the Ninth Flavors of Tennessee extravaganza on the White Bridge Road campus of Nashville State Community College. (It's the old Nashville Tech for old-timers like me.) From 6-8 p.m. on Tuesday, April 5, it'll be a tasting sprint to hit all the tables at restaurants, bakeries, wineries, distilleries, and breweries. assembled. who will snag substantial samples of their wares.
Tennessee Flavors raises funds for the Nashville State Community College Foundation and the college's efforts to nurture future culinary talent that today's hospitality industry desperately needs. Visit the Tennessee Flavors Website to see the growing list of participating providers, or take the plunge and buy your ticket directly on Eventbrite. For only $75, you won't be disappointed!